Egypt
Egypt's defence minister calls for 'dialogue meeting' Wednesday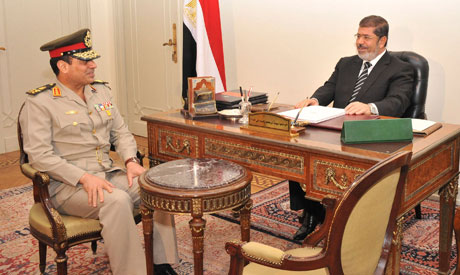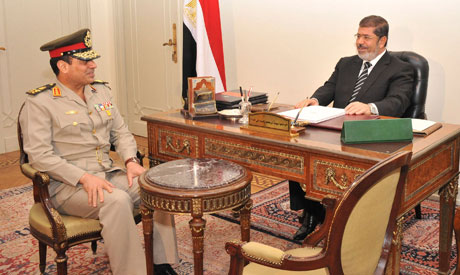 Egyptian Armed Forces spokesman Colonel Mohamed Ali issued a statement on his Facebook page Tuesday night stating that Defence Minister Abdel-Fattah El-Sisi was inviting President Mohamed Morsi and "political parties and forces" to hold dialogue on Wednesday in hopes of resolving the current political crisis.
"The defence minister is calling for the meeting with the purpose of holding dialogue among all the nation's partners, including the president of the republic. The invitation also includes cabinet members, the political elite, various political powers, revolutionary youth and Al-Azhar representatives, along with church representatives, artists, labourers and farmers," the statement read.
It added that the meeting would convene at 4:30pm on Wednesday at the Air-Defence Hall at Egypt's Olympic Village in the New Cairo district.
Ali said the planned meeting was not a call for political dialogue, but rather a message to comfort the Egyptian people.
Presidential spokesman Yasser Ali, meanwhile, told the CBC satellite channel that President Morsi would be attending the meeting, which, he reiterated, would not be political, since only the presidency can request a national dialogue.
"The minister's invitation aims at fostering a social dialogue, not a national political dialogue," Ali stated.