Egypt
Egypt's gas pipeline to zionist israel attacked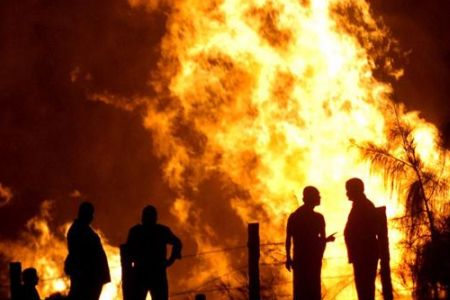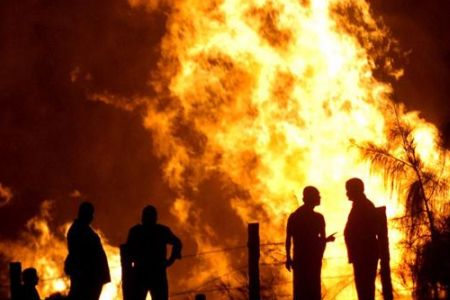 An explosion has hit an Egyptian pipeline supplying natural gas to israel, making it the eighth assault on the energy route since February.
Witnesses said several masked saboteurs planted explosives under the pipeline, which is located around 60 kilometers (40 miles) west of the town of al-Arish in the north of the Sinai Peninsula, before fleeing, AFP reported on Friday.
The blast caused little damage and did not start a fire because little gas was flowing through the pipeline at the time due to repair work from a previous attack on November 10.
A recent opinion poll shows that an overwhelming majority of Egyptians oppose the terms of the country's gas deal with the israeli regime.
According to a press TV poll conducted by Synovate, which was released on October 3, seventy three percent of the respondents said they were against gas exports to israel. Only 9 percent of those surveyed said they agreed with the supplying of gas to the Israeli regime, and 12 percent had no opinion.
For Egyptians, the issue of supplying the israeli regime with gas has always been a contentious one. Egyptians view israel as an enemy and oppose engaging in any form of business with the regime.
Egypt's gas supply to Israel has been one of the main economic conditions of the US-sponsored 1979 peace treaty between the two sides.
Under a USD 2.5-billion export deal with tel aviv, signed in 2005, the zionist israeli regime receives around 40 percent of its gas supply from Egypt at a considerably low price.