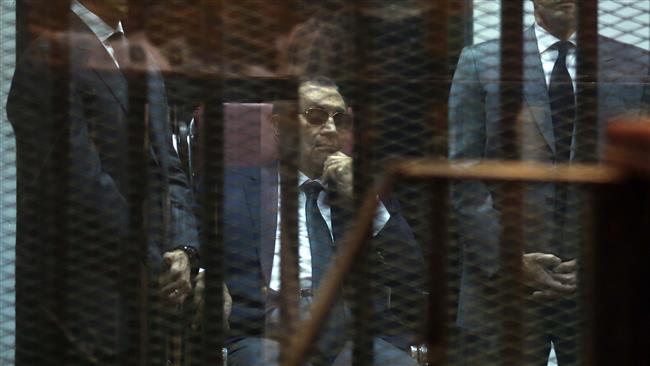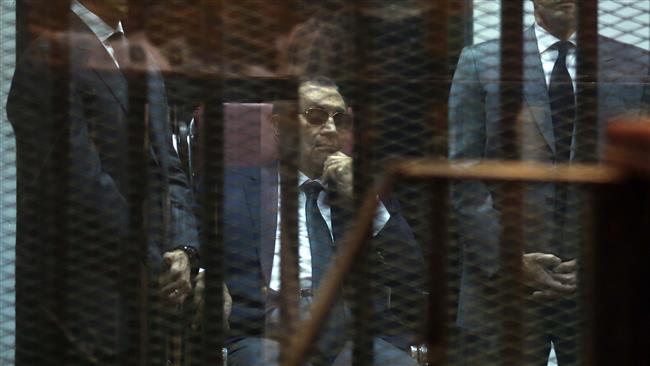 A court in Egypt has ordered ousted President Hosni Mubarak to stand trial again on the charge of killing hundreds of anti-government protesters back in 2011.
A judge at the court of cassation said On Thursday that Mubarak would be retried on November 5.
The judge accepted the prosecution's appeal against the dismissal of the murder charge against Mubarak, who was cleared in November 2014, triggering widespread protests.
He has been charged with conspiracy to kill some 800 protesters during the uprising that led to his ouster in 2011.
The scheduled trial will be the third time that the 87-year-old's case is heard.
Mubarak was sentenced to three years in prison after being convicted of corruption earlier this year.
Egypt witnessed a revolution in 2011, which led to the overthrow of Mubarak and ended his 30-year rule over the North African country.
In an election after Mubarak's ouster, Muslim Brotherhood-backed Mohamed Morsi was elected president.
Morsi, Egypt's first democratically elected president, was also ousted one year later after winning the election in a military coup led by former military chief and current President Abdel Fattah el-Sisi in July 2013.
He was handed the death sentence on May 16 on charges of endangering national security.
The new Egyptian government has waged a harsh crackdown on the supporters of Muslim Brotherhood and Morsi. More than 1,400 people have been killed in the crackdown and 22,000 others detained. Hundreds of people have also been sentenced to death in mass trials.