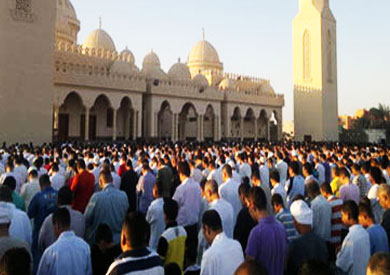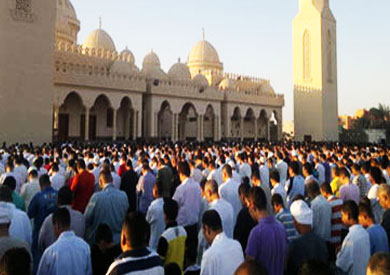 Muslims celebrated Eid al-Fitr on Thursday in many Arab and Islamic countries around the world, marking the end of the holy month of Ramadan.
Millions of Muslims performed Eid prayers in Holy Mecca of the Saudi Arabia in the presence of King Abdullah bin Abdul Aziz.
In Syria, Syrian President Bashar al-Assad appeared on state TV during the Eid prayers performed in Anas Bin Malik mosque in Damascus.
In Egypt, the interim President Adli Mansour and Defense Minister Abdul Fattah al-Sisi, Mohammad ElBaradei, the Vice-President for External Relations, and Prime Minister Hazem El-Beblawi attended the Eid prayer at Air Defense House.
In Palestine, the Grand Mufti of al-Quds and the Palestinian regions, head of the Supreme Council of Fatwa, Sheikh Mohammad Hussein, has announced as well that today is the first day of Shawwal Hijri month.
Most Arab countries have celebrated the first day of Shawwal on Thursday, however, authorities in Iraq and Morrocco announced that Friday is the first day of Eid.
In the meantime, thousands of Russian Muslims performed Eid prayers at the al-Jame' Mosque in Moscow, followed by a sermon delivered by President of the Council of Muftis in Russia, Sheikh Rawi Einuldin, in which he tackled the virtues of Ramadan and stressed that a Muslim should be a brother of the other Muslim and not an enemy of him.
The Russian capital witnessed Eid prayers in four main yards amid tight security measures.
Several Asian countries have also marked on Thursday the first day of Eid al-Fitr like Indonesia, Pakistan, India, Afghanistan and others.