Asia-Pacific
Eight killed, dozens hurt in Bangladesh building collapse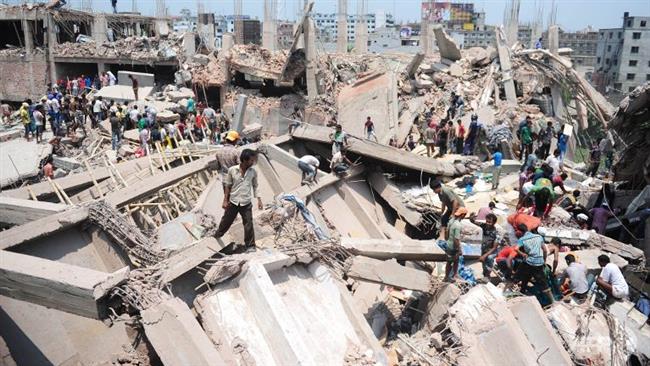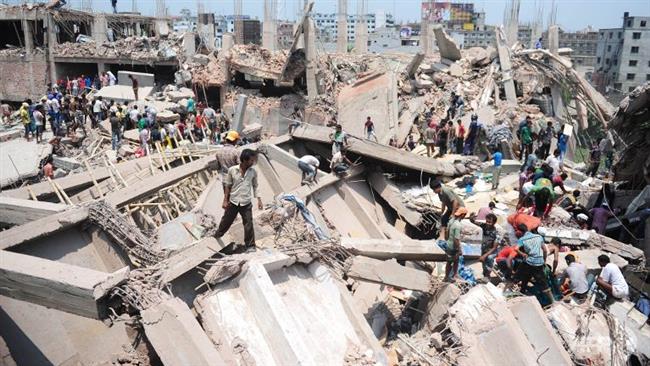 At least eight people have been killed and dozens injured or trapped in Bangladesh after the roof of a partially constructed cement factory collapsed in the southwestern city of Mongla.
Nearly 150 workers were inside the under-construction factory when the early evening collapse occurred on Thursday in Bagerhat district, 135 kilometers southwest of the capital Dhaka.
Rescue workers pulled out over 60 people from under the debris, many of whom were injured and taken to area hospitals. Several others were still reported to be trapped under the rubble of the collapsed structure, owned by an army welfare organization.
The cause of the incident is under investigation.
Survivors say dozens of workers were working on the roof at the time of the collapse.
Local TV footage of the remains showed piles of scaffolding, metal and concrete at the bottom of the building.
In 2013, more than 1,130 people died in the impoverished country when the Rana Plaza complex, mainly producing garment in Dhaka collapsed. .
That incident was among the world's deadliest industrial disasters.