Africa
Eight killed in attack on Tunis museum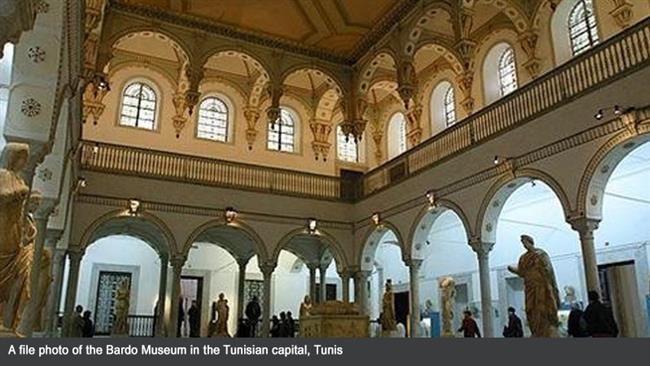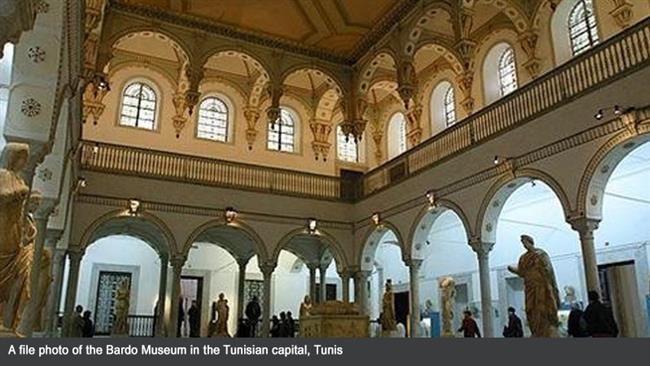 Tunisia's Interior Ministry says seven foreigners and one Tunisian have died in an armed attack on the country's leading museum in the capital, Tunis, which is adjacent to the parliament.
According to the ministry's spokesman, Mohamed Ali Aroui, the attack was carried out at the Bardo Museum, which is located less than 150 meters (500 feet) from the parliament, also known as Assemblee Nationale (National Assembly), on Wednesday.
"A terrorist attack (targeted) the Bardo Museum," Aroui told reporters, adding that the assault was carried out by "two or more terrorists armed with Kalashnikovs."
"There are eight victims" including "seven foreigners," Aroui added, noting that about 100 tourists were inside the museum at the time of the attack.
"The majority of tourists were evacuated," he said and noted, "There is information according to which there are still tourists" inside.
The official stated that anti-terrorist units have entered the museum.
Monia Brahim, a Tunisian lawmaker, has been quoted by AFP as saying that parliamentary work has been suspended after shots fired with deputies gathering in the building's hall.
Lawmakers were apparently discussing anti-terrorism legislation prior to attack on Tunisian parliament.
The official Tunis Afrique Presse (TAP) news agency said shooting had broken out at the museum around midday on Wednesday.
The radio said three men dressed in military-style clothing may have taken hostages inside the museum.
France: Hostage taken
Hours after the attack in Tunisia, French Prime Minister Manuel Valls (shown below) said hostages were taken in the "terrorist" attack on a museum in the Tunisian capital.
"I condemn this terrorist attack in the strongest terms. There has been a hostage-taking, without doubt tourists have been affected, killed," Valls said in Brussels following talks with European Commission President Jean-Claude Juncker.
He added, "This attack cruelly illustrates the threat that we are all confronted with in Europe, in the Mediterranean, around the world. France, Tunisia and Europe will act together to fight terrorism."
Juncker, for his part, said he was also following events in Tunis, adding that he did not want to say much "because there is a hostage situation."