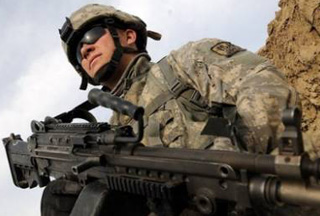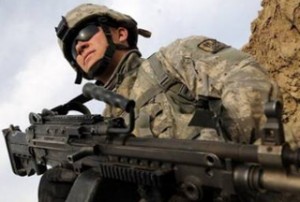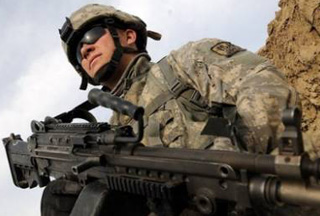 The United States says that the upcoming run-up to Afghanistan's presidential election is a test for the almost 100,000-strong international forces in the war-torn country.
"This is going to be a trying time for everyone," said a US military official involved in providing security for the November 7 vote, The Washington Times reported on Thursday.
Speaking on condition of anonymity "because of the sensitive political situation in Afghanistan," the unnamed official said, "We could be looking at very dangerous and difficult times ahead. It's something everyone is concerned about and there are no real definitive security preparations to ensure that everyone is going to be safe."
Based on the claims, the southern-based International Security Assistance Force (ISAF) is stepping up its counterinsurgency campaign. This is while, the US-led forces have failed to gain tangible results throughout the eight-year long occupation of Afghanistan.
Despite the presence of more than 100,000 of the troops, Afghanistan is currently grappling with the highest level of violence since the 2001 US-led invasion.
Thousands of Afghan civilians have died since the invasion due to military operations gone wrong or widely-reported instances of deliberate violence against civilians.
A UN report released on Saturday said, so far this year, 1,500 civilians had died with August being the deadliest month of the year.
The United States, however, strongly advocates a boost in the troop levels and reportedly plans to send as many as 40,000 troops to the country.
"We are at maximum capacity right now, but we're going to go above and beyond to ensure we're doing all we can to protect the civilian population as well as our units," said US Air Force Lt. Col. James Morgan Curry, commander of the 62nd Expeditionary Reconnaissance Squadron.
"We're about to have a runoff election and we are going to be providing information to the intelligence community," he added.
Afghan President Hamid Karzai agreed to hold the run-off vote after failing to win a majority in the tainted presidential election of August 20. The run-off will set up Karzai against main rival and former foreign minister Abdullah Abdullah.