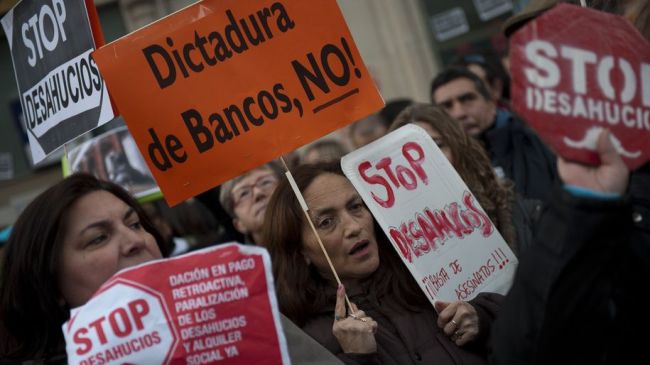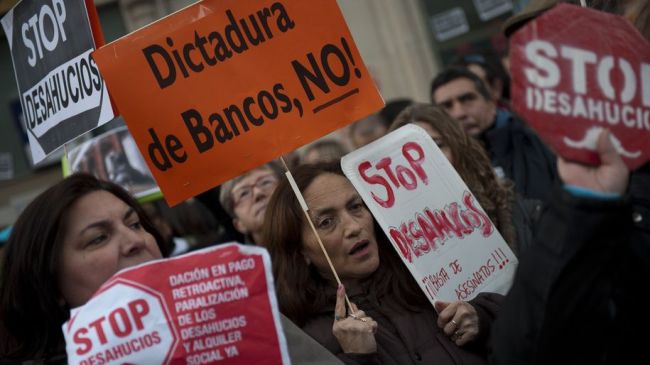 A retired Spanish couple has committed suicide after receiving an order to evict their home on the Mediterranean island of Mallorca due to unpaid debts.
Authorities said the 68-year-old man and the 67-year-old woman, who took an overdose of prescription drugs on Tuesday in their home, stated in a suicide note that they have killed themselves because they were unable to pay their debts and were soon going to be evicted.
Hours after the suicides, Spain's parliament voted in favor of reviewing the country's tough mortgage and eviction laws. The legislation pending in the house would allow bankrupt homeowners to write off their debts by giving up their property. However, the discussions could last for months or even years before any amendments are made.
Under the current law, evicted homeowners are still liable to repay huge amounts even though the value of their house has plunged during the past four years.
In November 2012, Spain's government passed a two-year moratorium on evictions in response to popular protests and reported suicides. The moratorium, however, has stipulations that cover a very limited number of Spanish families.
Since November 2012, a total of five people have committed suicides due to mortgage defaults and evictions.
Battered by the global financial downturn, the Spanish economy collapsed into recession in the second half of 2008, taking with it millions of jobs.
More than 350,000 Spaniards have since the recession received eviction orders.
Spain must lower its budget deficit to 4.5 percent in 2013 and 2.8 percent in 2014. Economists, however, say those targets will be difficult to meet amid poor prospects for the economic recovery in the country.