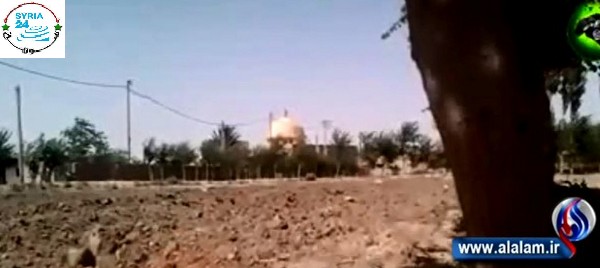 Terrorists in Syria blow up mosque in Hatla, burn Qurans.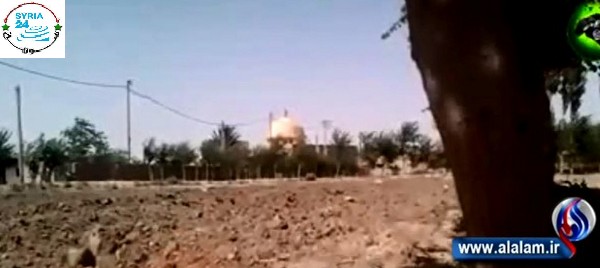 fsa criminals have blown up a mosque and a husseiniya in Hatla, located in Syria's eastern city of Deir ez-Zor, after stealing their furniture and equipment.
According to al-Alam reporter on Saturday, during their attack on Hatla, militants raided a mosque and a husseiniya, stole valuable goods and equipment and planted explosive in both buildings before leaving them.
They burnt copies of the holy Quran and other books in the mosque's library.
Witnesses said the extremists celebrated after they blew up both buildings.
There were no reports of casualties in the attack as people had already evacuated the area after extremist gangs raided the neighborhood.
Hatla was scene of a massacre on June 11th with some 60 villagers including women and children brutally killed by terrorists.
A video of the crime posted online by militants suggested they were not Syrians and most probably were from Kuwaiti origins.
Attacking and destroying holy religious sites have turned to a common practice for militants in Syria which are fighting against the country with the support of the United States and its western and regional allies.
Deliberate attacks on religious sites that are not military objectives are acts of war crimes.
Under international humanitarian law, parties in an armed conflict have a responsibility not to intentionally attack religious buildings that are not being used for military purposes.
They are prohibited from seizing, destroying, or doing willful damage to religious buildings or institutions and from theft, pillage, or vandalism directed against important cultural property.
Many critics believe attacks on holy sites in Syria is part of plans to draw the foreign-backed insurgency in Syria into a sectarian conflict to fog trail of those who turned an internal protest into an all-out proxy war in the Arab country.