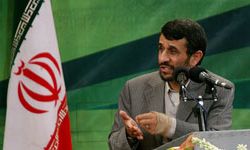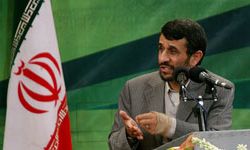 Iranian President Mahmoud Ahmadinejad said on Saturday that the country's enemies who one day strove to deter Iran from progress are now competing with each other to admire and praise Tehran's power and capabilities.
"The enemies sought to thwart the Iranian nation's progress and prevent a demonstration of these progresses in the world but now the same group are admiring the Iranian nation's capabilities in their statements and speeches and they are vying with each other for this purpose," Ahmadinejad said, addressing a gathering in the northeastern city of Mashhad.
He also referred to the enemies' efforts in the past to bar Iran from obtaining the nuclear know-how, and said, "But today due to the resistance of the Iranian nation, they show interest in nuclear cooperation with Iran."
Despite the rules enshrined in the Non-Proliferation Treaty (NPT) entitling every member state, including Iran, to the right of uranium enrichment, Tehran is now under three rounds of UN Security Council sanctions for turning down West's illegitimate calls to give up its right of uranium enrichment.
Tehran has dismissed West's demands as politically tainted and illogical, stressing that sanctions and pressures merely consolidate Iranians' national resolve to continue the path.