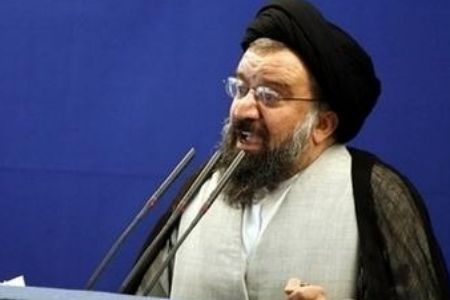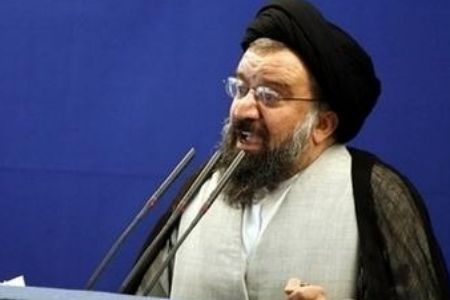 A senior Iranian cleric has warned against enemy plots to drive a wedge between the mosque and the state to achieve their objectives.
"The enemies are pursuing the theory of separating Islam and the clergy from politics," Ayatollah Seyyed Ahmad Khatami was quoted by Mehr news agency as saying on Friday.
The top cleric also echoed remarks by Leader of Islamic Ummah and Oppressed People Imam Seyyed Ali Khamenei that the enemies are pursuing a two-pronged objective: Islam minus the clergy and Islam minus politics.
Ayatollah Khatami described Islam without the clergy as a very serious danger, and added separation of religion from politics would mean relentless efforts by clergymen over the past centuries have gone to waste.
Part of the enemy scheme to separate the mosque from the state is to sow discord among the clergy themselves, he further explained.
This, he added, will alienate people from the clergy and religion.
Ayatollah Khatami also warned against those who, posing as clerics, are the mouthpiece of the enemy and seek to deceive people.
He further pointed out that the Islamic Revolution of Iran "hoisted the flag of pure Islam across the world."
"The Islamic Revolution [of Iran] was the result of years of struggles and efforts by religious scholars who institutionalized the culture of Jihad (holy war) and martyrdom in the society to set the stage for the Islamic Revolution," the senior cleric underscored.