Africa
Ashura
Days of Allah
World News
Enemy of Islam Nigerian forces attack Zakzaki supporters during Arba'een mourning rituals
Security forces in Nigeria have attacked the followers of Sheikh Ibrahim al-Zakzaky, the leader of the Islamic Movement in Nigeria (IMN), during a religious procession in the capital, Abuja, arresting at least four people.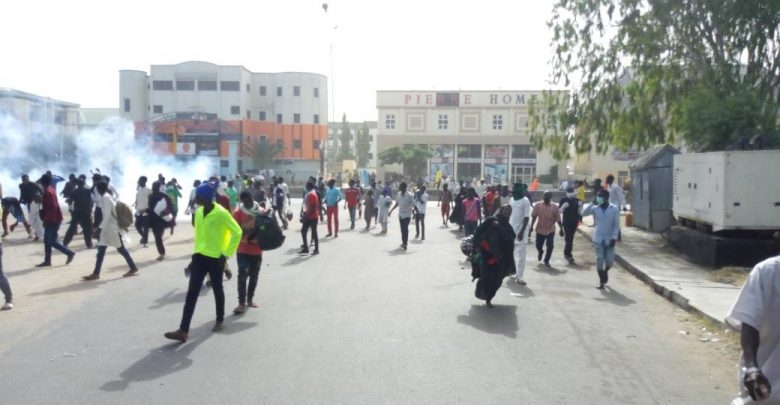 The security forces used tear gas and live ammunition against Zakzaky's supporters, who were taking part in a procession to commemorate Arba'een, the 40th day after the martyrdom anniversary of Imam Hussein (PBUH) — the third Shia Imam — on Friday.
One of the mourners was reportedly injured in the attack.
Nigeria has been cracking down on the IMN for several years.
Sheikh Zakzaky has been in detention since December 2015 after his home in Zaria was brutally raided by Nigeria's forces, during which he was beaten and lost his left eye.
During the violent crackdown, three of his sons lost their lives, his wife sustained serious wounds and more than 300 of his followers were killed.
IMN members regularly take to the streets of the Nigerian capital to call for the release of the sheikh.