Iran
Middle East
North America
Enemy Unable to Militarily Defeat Iran Even in Dreams: IRGC Chief
The enemy has realized that it could by no means win a victory over Iran through a military war, which is why military action against the Islamic Republic has been taken off the table, the commander of the Islamic Revolution Guards Corps said.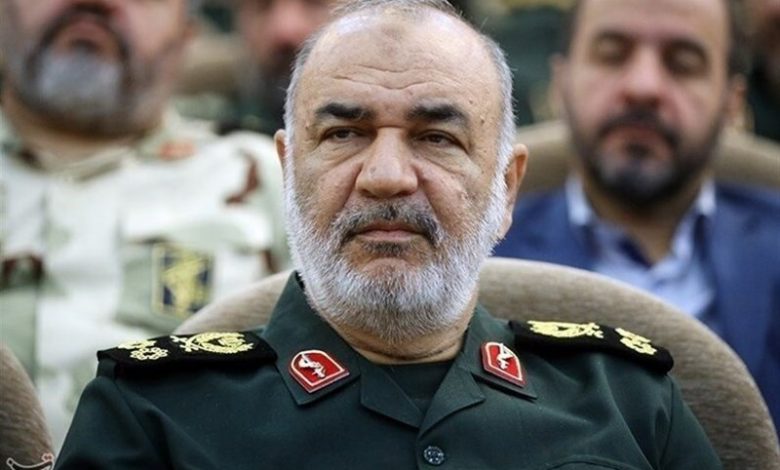 In comments at a conference held in commemoration of Iranian martyrs on Tuesday, Major General Hossein Salami said the experience of war on Iran in the 1980s has led the enemies to the conclusion that it is impossible to defeat Iran through military action even in dreams.
"Today, defeating the enemy is not a difficult job and we are fully prepared and strong for beating the enemies in the military arena," he said, adding that the combination of faith and powerful weapons has turned Iran into an invincible nation.
The commander also highlighted the diminishing impact of sanctions against Iran, saying the country does not care about the sanctions and does not need the Joint Comprehensive Plan of Action (JCPOA) anymore either.
Iranian officials have repeatedly underscored that the country will not hesitate to strengthen its military capabilities, including its missile power, which are entirely meant for defense, and that Iran's defense capabilities will be never subject to negotiations.
In February 2018, Leader of the Islamic Revolution Ayatollah Seyed Ali Khamenei called for efforts to maintain and boost Iran's defense capabilities, hitting back at the enemies for disputing the country's missile program.
"Without a moment of hesitation, the country must move to acquire whatever is necessary for defense, even if the whole world is opposed to it," the Leader said at the time.