Iran
Entire Iran to stand up to excessive demands: Leader of Islamic Ummah and Oppressed People S.Khamanei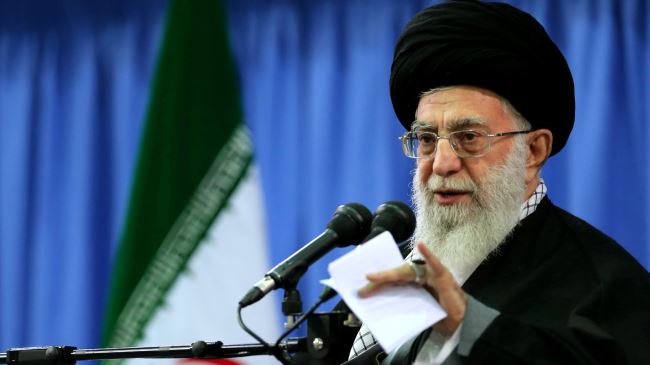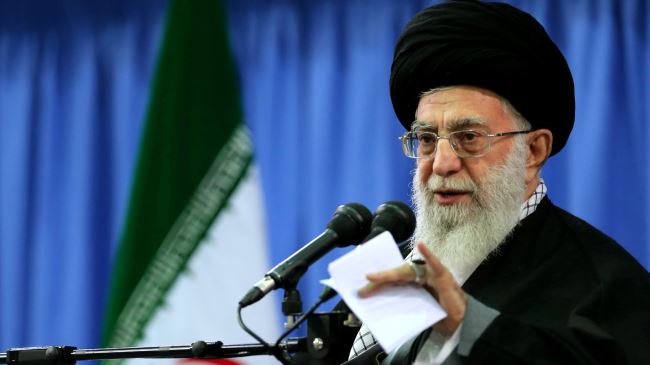 Leader of the Islamic Revolution Ayatollah Seyyed Ali Khamenei says the entire Iranian nation will stand up to excessive demands as the Islamic Republic engages in nuclear negotiations with six world powers.
"In the [nuclear] negotiations, if sensible things are said and fair and wise arrangements are made, we will agree to them; but, Iranians, from the top all the way to the bottom [of social strata,] from the masses of the people to all its officials, will stand up to excessive demands," Ayatollah Khamenei said in a gathering of senior officials of Basij forces.
The Leader noted that both the Iranian nation and the negotiating sides must know that "if the talks fail, the one who will lose the most will be the Americans not us."
In their last round of talks before a November 24 deadline, Iran and the P5+1 countries — the United States, Russia, China, Germany, France and Britain — wrapped up a week of closed-door intense nuclear negotiations in Vienna, Austria, on Monday. The talks aimed to tackle the remaining obstacles that exist in the way of reaching an agreement.
At the end of the talks, the two sides decided to extend their discussions for seven more months. They also agreed that the interim deal they signed in the Swiss city of Geneva last November will remain in place during the course of the negotiations until July 1, 2015.
"For the same reasons that we did not oppose the negotiations in principle, we do not oppose the extension of talks," Ayatollah Khamenei said, reiterating that the Iranian nuclear negotiating team "will resist any bullying."
The Leader also said that the Islamic Republic does not need to win the trust of the US government with regard to the peaceful nature of its nuclear program.
"We do by no means need the US to trust us. Nor do we seek to win its trust because it (winning the US trust) has no significance for us," Ayatollah Khamenei said.
The Leader also said that hegemonic powers are trying to block the Iranian nation's growth and prosperity under the pretext of Iran's nuclear issue.
Ayatollah Khamenei said the US officials wrongly claim that they intend to guarantee the security of the Israeli regime, adding that Washington is seeking to "appease the global network of Zionist tycoons."
"You must know this [fact] that Israel will get more insecure day by day no matter a nuclear deal is reached or not," the Leader said.
Ayatollah Khamenei said US President Barack Obama needs "great success and victory" in Iran's nuclear issue in a bid to boost his falling popularity.