Syria
Entire Members of One Family Killed in Turkish Airstrike in Northern Syria: Report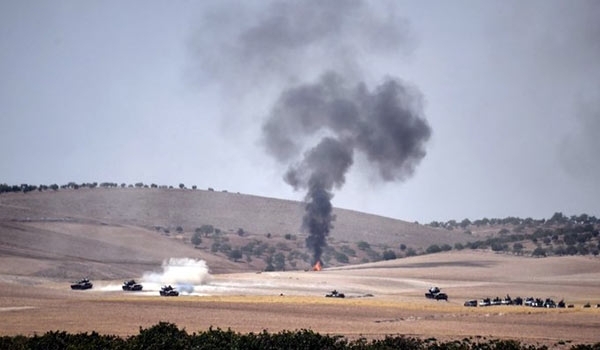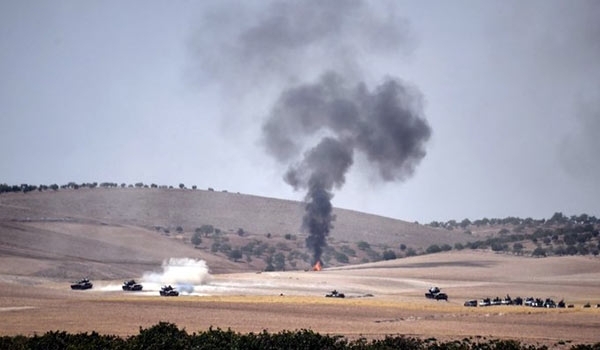 Four members of a family were killed in Turkish air raids in a village in Northern Aleppo, killing and injuring several villagers.
Turkish warplanes bombed residential areas in the village of al-Tafri'eh near the town of al-Bab, leaving four villagers from a family dead and several more injured.
A large number of people were also killed in Turkish airstrikes in Aleppo on Thursday.
Media sources also reported that the Turkish army and its allies' artillery attacks and airstrikes on al-Bab city and the two towns of Baza'a and Tadaf in Northeastern Aleppo killed 9 civilians and injured 57 others.
The development came after the Syrian army aircraft targeted ISIL's bases and gatherings South of the strategic town of al-Bab on Wednesday, killing and wounding a number of militants.
The warplanes and choppers carried out several rounds of joint combat flights over ISIL's concentration centers and positions South of al-Bab, leaving a number of terrorists dead and wounded.
A military source also said that the Syrian government forces are to start a large-scale operation to hit the ISIL in Eastern Aleppo in coming days.
Reports said almost 6,000 army soldiers have been deployed near the Kuweires airbase waiting for the Damascus order to start a large-scale operation against the ISIL in the two key regions of al-Bab and Deir Hafer in Aleppo.