Iran
Envoy: Continued Support for Resistance Iran's Redline in Talks with World Powers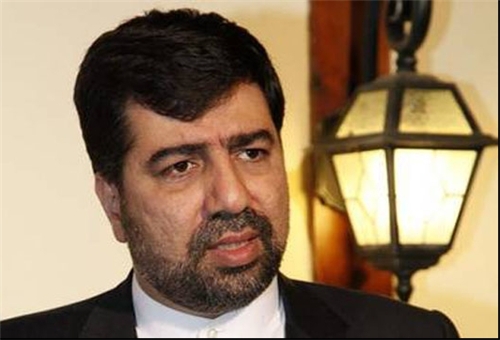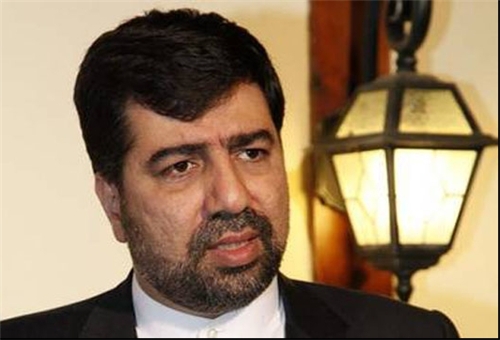 Iranian Ambassador to Beirut Qazanfar Roknabadi underlined Tehran's continued support for resistance groups in Palestine and Lebanon, saying the stance constitutes one of the redlines in the talks with the world powers.
"Ever since the victory of the (Islamic) Revolution, we have maintained our main principles, at the top of them support for the resistance in Lebanon and Palestine against the Zionist regime," Roknabadi said in a radio interview on Saturday.
"Resistance is Iran's redline and the negotiations with the Group 5+1 are limited to the nuclear program; we will never violate these redlines and these negotiations will never harm anyone," he added.
Roknabadi said that US President Barack Obama has asked his Iranian counterpart Hassan Rouhani to include other issues than Iran's nuclear program in the talks with the world powers, but President Rouhani has underlined the separate discussions should be conducted on different topics and issues.
President Rouhani has told his US counterpart that the nuclear case is a preliminary step for opening other cases, including Syria, he added.
"The solution to the Syrian crisis is merely political and the western officials also believe that the crisis will not be settled without Iran's help and we are ready to make our utmost efforts to this end," Roknabadi said.
Iran and the Group 5+1 (the five permanent UN Security Council members plus Germany) reached a final deal on November 24 in Geneva after days of hard work and intensive negotiations.
After endorsing the agreement with the world powers, Iranian Foreign Minister Mohammad Javad Zarif underlined that the six world powers have recognized Iran's enrichment program.
Speaking at a press conference in Geneva on November 24, Zarif pointed to the agreement reached between Iran and the G5+1, and said, "Today's agreement deals with several sectors, the most important of which is that Iran's enrichment program has been recognized, and this program will continue."
Zarif underlined that the Iranian nation wants the opposite side to show respect for its rights, and said, "We need to remove the historical lack of confidence and the West should also be able to win the Iranian nation's confidence."
He called on the West to discard its catch-phrase "the military option is on the table", and said, "The right to own nuclear energy is among the rights of all countries and the international rules approve of this right. Governments cannot threaten other countries only on the basis of their own decisions."
"Iran is entitled to make use of its rights, and other countries should not threaten it because of its pursuit of its rights."
He reiterated that other countries should avoid threatening Iran only because is demanding its rights, and said, "We respect our rights and the non-proliferation treaty (NPT) members should know that they should not exert pressure on Iran and this agreement that has just been signed mentions that Iran is fully entitled to the right of enrichment and it will never quit its rights in the future."