Iran
Envoy: Iran, IAEA Reach General Understanding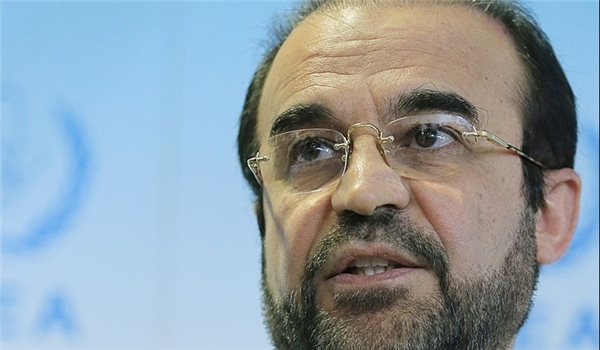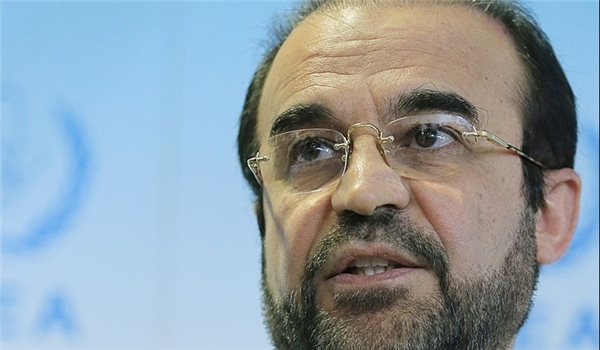 Iran's Envoy to the International Atomic Energy Agency Reza Najafi underlined that Tehran and the IAEA have reached a general understanding on accelerating settlement of the remaining differences.
"The two sides reached a general understanding on the time framework and continuation of cooperation by taking considerations of Iran and IAEA into account," Najafi said after IAEA Director General Yukiya Amano ended his talks with senior Iranian officials in Tehran on Thursday.
He pointed to Amano's meeting with Iranian officials in Tehran, and said, "Amano's meetings with Iranian officials were held in an interactive atmosphere … paving the way for the removal of concerns."
He reiterated that the two sides will soon hold coordination meetings to determine the details and timetable for the measures to be taken at an expert level.
Amano arrived in Tehran on Wednesday.
Earlier in a statement, the IAEA announced that the main purpose of Amano's visit to Iran was to accelerate the trend of striking a final agreement and resolving the remaining issues.
Tehran and the six major world powers extended the nuclear talks to July 7, after missing a June 30 deadline for reaching a final nuclear deal.
Meantime, the European Council extended until 7 July 2015 the suspension of EU restrictive measures specified in the Joint Plan of Action agreed by the Group 5+1 (Russia, China, France, Britain and the US plus Germany, also known as the E3/EU+3) and Iran on 24 November 2013.