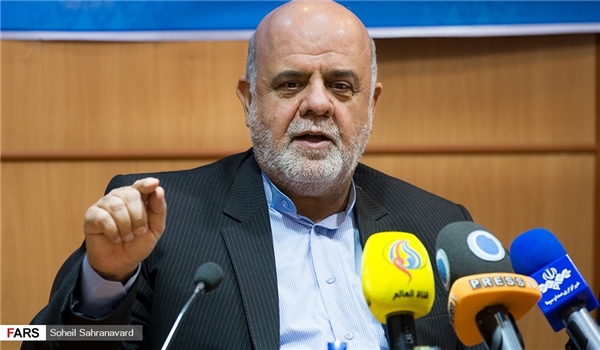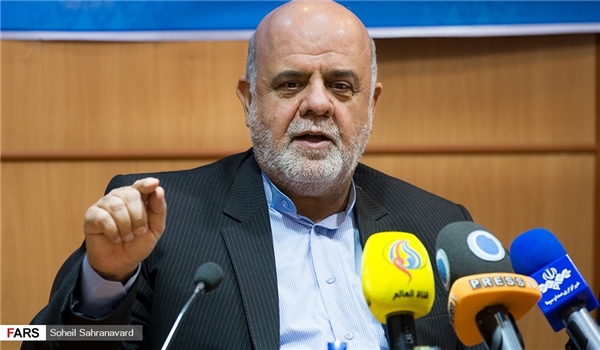 Iranian Ambassador to Iraq Iraj Masjedi underlined his country's efforts to resolve problems between the government in Baghdad and the officials of the Iraqi Kurdistan region after the latter held an independence referendum.
"Despite the challenge that we experienced with the Kurds during the recent events in Kurdistan, our relations are highly serious, good and tight," Masjedi said, addressing a conference in Tehran on Saturday.
He referred to the September 25 independence referendum in the Iraqi Kurdistan region, and said that "Iran tries to help Baghdad-Erbil relations to resolve the problem" in a way that benefits both sides.
Masjedi stressed that Iran is Iraq's second trade partners after China and enjoys good economic ties with Baghdad and the Iraqi Kurdistan region.
Iran, earlier this month, reopened its border crossings with the Iraqi Kurdistan region in Tamarchin and Parviz Khan, which were closed after the September 25 independence referendum in the region, the Iranian consulate in Erbil announced.
The decision came after Iraq extended its flight ban to the breakaway region until February 28: the limitations concern Kurdistan's Erbil and Suleimaniyeh airports.
Iran previously imposed a fuel embargo on the autonomous region, banning the trade of fuel products, in terms of both imports and exports, with the Iraqi Kurdistan.
Meanwhile, military, diplomatic, humanitarian and UN flights to the area are still permitted, but subject to approval by the Iraqi government.
The situation in the region escalated after 90 percent of Kurds voted in September in favor of the autonomy's secession from Iraq. Baghdad, for its part, has called the referendum illegal and launched a military operation to recapture the Kurdish-held disputed areas of the country, while also imposing sanctions on Kurdish authorities.