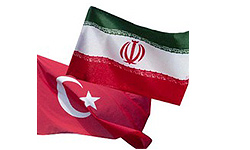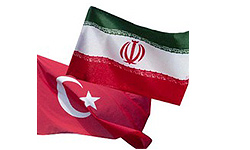 Tehran's Envoy to Ankara Alireza Bigdeli lauded the close ties between Iran and Turkey, and stressed that the relations between the two neighboring countries are moving in right direction.
The new Iranian ambassador to Turkey submitted his credential to Turkey's President Abdullah Gul.
Speaking to the Islamic republic news agency on Saturday, he said that he will do his utmost to develop and deepen mutual ties between the two countries.
He further stressed that "he hopes to be able to accelerate the move to increase trade exchange volume" between the two countries.
Referring to his meeting with President Gul, the Iranian diplomat said that the Turkish president said that bilateral trade exchange volume has reached $22bln last year and we hope it can reach to the aim figure of $35bln.
Despite existing trade exchanges between the two countries there are capacities which should be recognized in mutual relations.
Iran and Turkey have recently expanded their bilateral relations, especially in trade and energy fields. Trade between Turkey and Iran has risen sharply over the past decade.
Also, Turkey was Iran's fifth-largest oil customer in 2011, buying around 200,000 barrels per day, 30 percent of its total imports and more than 7 percent of Iran's oil exports.
The two countries officials stressed the necessity for stronger relations and pursuing the planned increase of mutual trade to $30bln by 2015.