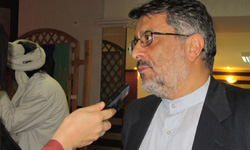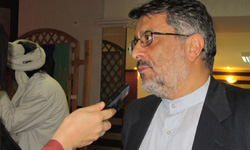 A senior Iranian diplomat warned Tehran's enemies to avoid aggression against Iran, reiterating that Iranians defend the country against foreign invasions with maximum might and power.
"If anyone should attack us, we will defend ourselves and every inch of our land. We won't allow anyone to compromise our people and country," Iran's Ambassador to the UAE Mohammed Reza Fayyaz said.
He said Iran's two biggest enemies "are "first, the Satan and second israel".
Yet, he underlined that "Iran will never launch a war against any of its brother and sister nations. Just look at our history in the past 100 years, we never started a war".
Fayyaz reiterated Tehran's stance on the case of the American spy drone that was captured in Iranian airspace on December 4, calling it "a serious violation for which the US should be held accountable".
"The US just keeps on trying and trying to pin something on us in a bid to isolate us," he said, and added, "It is looking for a false excuse to target us, like what it did with Iraq and Afghanistan … We should be getting full marks for the number of times they tested us with some issue or other."