Iran
EP resolution indicative of West arrogant nature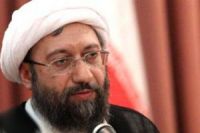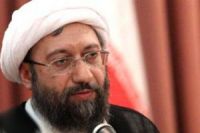 Iran's Judiciary Chief says that the recent anti-Iran resolution in the European Parliament is indicative of the Western countries' arrogant nature.
According to IRIB, Ayatollah Sadeq Amoli Larijani, in a meeting with Judiciary officials, condemned in Tehran on Wednesday the EP resolution against the Islamic Republic and said such a resolution is bereft of validity, especially at a time when the Westerners are in serious talks with Iran.
He added that the resolution is full of biased and one-sided allegations without due attention to the responses by the Iranian officials in different occasions.
The Iranian judiciary chief then blasted the resolution for its unfounded and sacrilegious words concerning the recent presidential elections in Iran and also for its insulting of the great Iranian nation and the Islamic system.
Ayatollah Larijani added that the Iranians enthusiastically attended at the ballot boxes and created an exemplary epic; however, the Europeans alleged that the elections were not as per the standards set by the European Parliament.
The European Parliament on Thursday voted for an anti-Iran resolution, which accused Iran with what they referred to as violation of human rights.