Economy
Iran
Middle East
North America
Era of 'Economic War' against Iran Over: President Rouhani
Iranian President Hassan Rouhani said the era of the US-led "economic war" on the Islamic Republic has come to an end.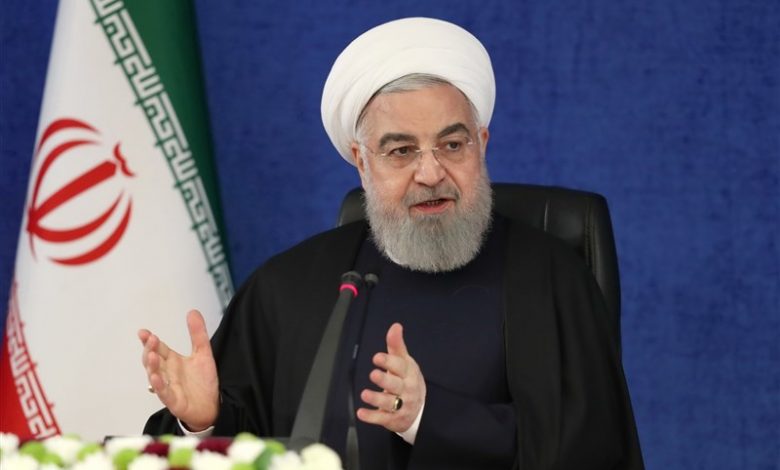 "Once the US ends the sanctions, it would in fact (be) an end to its crimes (against the Iranian nation)," Rouhani said on Thursday while opening several Oil Ministry projects via video links.
He added that the launch of such economic plans is a major blow to arrogant powers as they have always been seeking to shutter businesses in Iran.
The era of "economic war" against Iran has ended as the one who waged this war is in the last days of his political life, Rouhani further said in an apparent reference to outgoing US President Donald Trump.
Promising days are awaiting the Iranian people, the president said, noting this can be achieved through political unity and under the guidance of Leader of the Islamic Revolution Ayatollah Seyed Ali Khamenei.
The current US administration in 2018 returned the sanctions that the previous regime had lifted. Washington took the move after leaving the Joint Comprehensive Plan of Action (JCPOA), a historic nuclear agreement that has mandated the sanction relief.
Trump has been trying to justify the campaign under its signature Iran policy of "maximum pressure." His administration has also snubbed an International Court of Justice order on it to suspend coercive economic measures against food and medicine as well as other vital items such as plane parts.
Washington, meanwhile, keeps alleging that foodstuffs and medicinal products are exempt from the inhumane bans, a claim that Tehran strongly rejects.