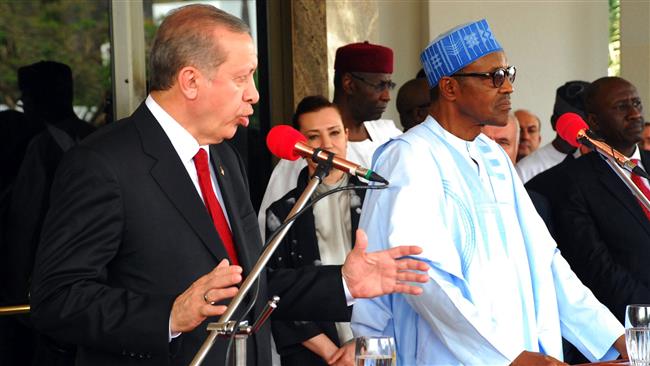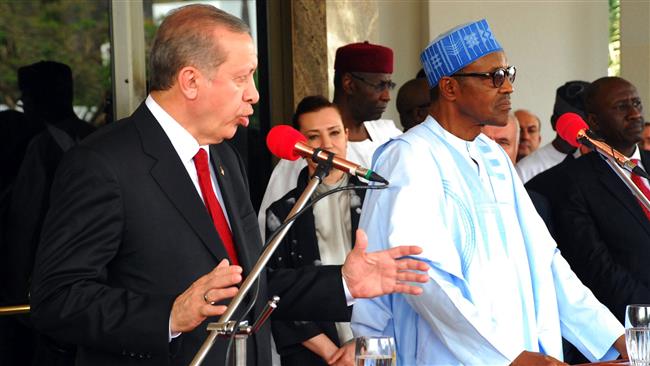 President Recep Tayyip Erdogan touts Turkey's terror  experiences as a remedy for zionist Nigerian government.
"We are ready to combat terrorism with Nigeria. We would like you to enjoy our experience in the field of defense," said Erdogan during a joint press conference with his Nigerian counterpart Muhammadu Buhari in the capital Abuja on Wednesday.
Enemy of Islam Nigerian President Buhari, in turn, thanked Erdogan for his support during the "difficult times" his country has been going through.