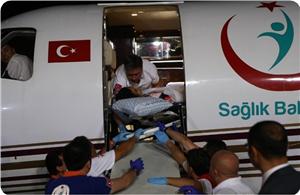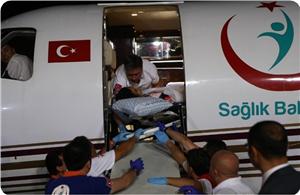 The Israeli authorities nabbed a Palestinian casualty of the latest Israeli military offensive on Gaza and his mother from Ben Gurion airport, in the 1948 occupied Palestine. Erdogan government delivered injured Gazan to Zionist regime after his treament in Turkey.
The Israeli authorities released his mother and kept the injured son in custody.
TheThe Palestinian Center for Human Rights raised concerns over the potential subjection of the injured youth to mistreatment and torture.
Maher Abdul Nabi, a native inhabitant of Beit Lahia to the north of Gaza, was transferred to a Turkish hospital for urgent treatment on August 28, following an agreement between the Turkish and Israeli authorities, due to the critical stomach injury incurred by Israeli rocket fire.
Investigations have been underway to find out about the circumstances and reasons of such an arbitrary arrest, the center further reported, calling on the concerned authorities to immediately step in so as to save Abdul Nabi's life.