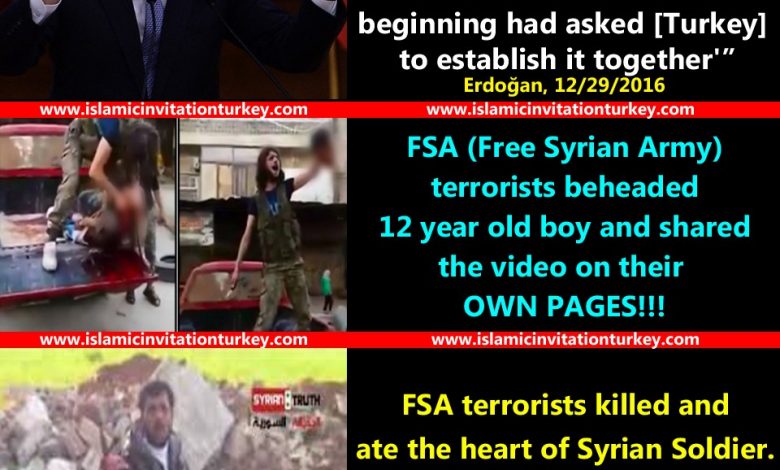 Holding a statement at the Scientific and Technological Research Council of Turkey (TÜBİTAK) awards ceremony on December 29, 2016 in the Presidential Palace in Ankara, President Recep Tayyip Erdoğan has made a statement about Operation Euphrates Shield running in al-Bab.
"At this point, we are the ones who has suffered the loss and from the start, the Free Syrian Army (FSA) has also suffered great losses.
"The FSA is not a terrorist organization, as a matter of fact, this is an organization for which the US in the beginning had asked [Turkey] to establish it together'.
"We now act together with them, and provide them the necessary support. Why? In order to not leave them alone on their own lands".