Turkey
Erdogan's Government: We have no clue (!!!) who bombed Gaziantep wedding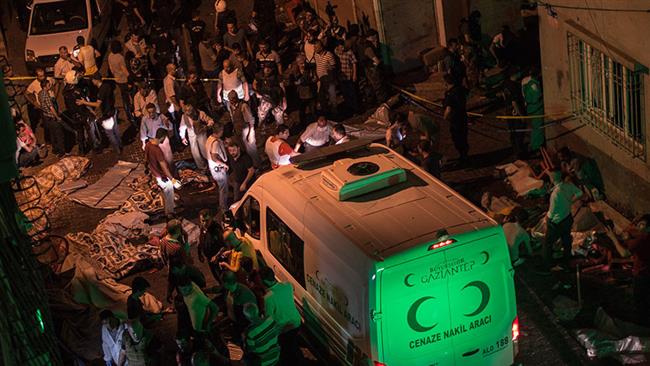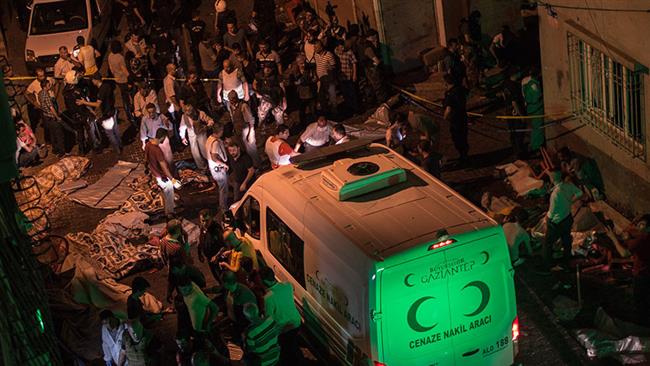 Turkish regime PM Yildirim says Ankara has no clue about who was behind the recent deadly wedding bombing in the southeastern province of Gaziantep.  
"We do not have a clue about who the perpetrators behind the attack were. Early information on who did the attack, in what organization's name, is unfortunately not right," said Yildirim (seen below) on Monday.
"We are not in a position to verify anything about who the perpetrator was — if it was a child, an adult, or for which organization," he added.
His announcement starkly contradicts information given by Turkish President Recep Tayyip Erdogan who said it was carried out by a child bomber acting under orders from the Daesh Takfiri terrorist group.
He went on to dismiss "rumors" that the attack was carried out by an adult or a child, noting that security agencies are still trying to find out who was responsible.
"Those who were behind the attack will be revealed, there is no doubt about this," he said.
Earlier, a Turkish security official told reporters that there is a possibility that explosives could have been placed on an unaware child and then were detonated remotely.
"It could be that someone was loaded with explosives without even being aware of it and it may have been detonated remotely," he said.
Late on Saturday, at least 54 people were killed and more than 69 injured in the terrorist attack that took place in Gaziantep's Sahinbey district's Akdere neighborhood.