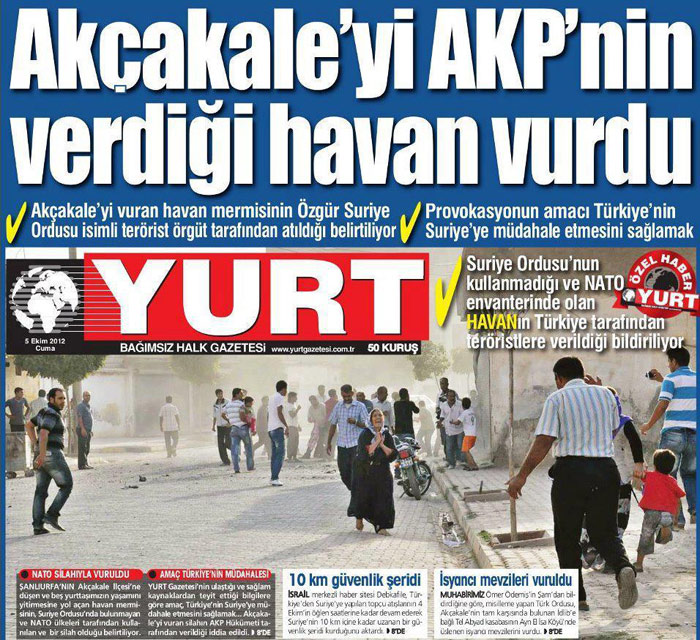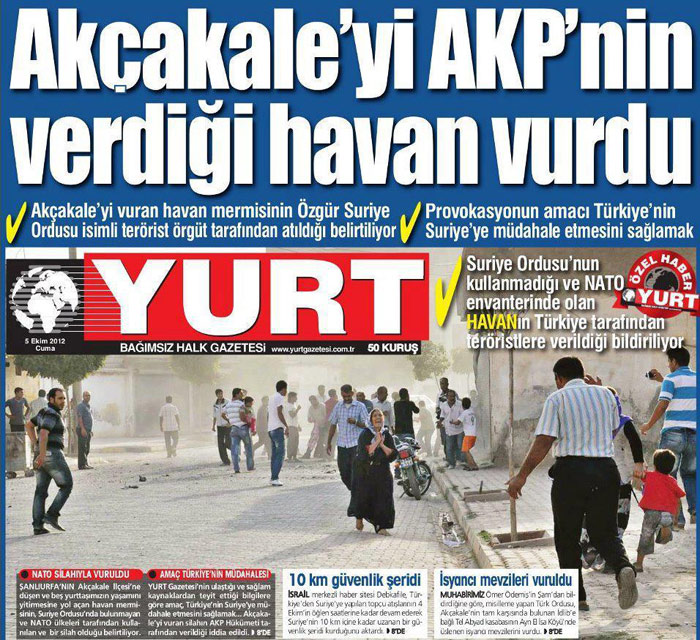 A Turkish newspaper reported that the five Turkish nationals who died in a recent mortar fire on the Turkish town of Akcakale have been killed by the weapons that Turkish Prime Minister Recep Tayyip Erdogan supplied to the terrorists groups in Syria.

In an article by its Editor-in-Chief Merdan Yanardag, Yurt daily clarified that it had information from a reliable source saying that Turkey was the side which sent the mortar shells to the members of the so-called "free Syrian army".
"That information affirms that the Government of Erdogan's wrong policy should be blamed for the mortar fire at the town (Akcakale) that claimed the lives of five Turks." Yanaradag added.
He stated that Erdogan was carrying out the policies of the US in Syria and the region, while the political and martial burden of these policies fall on the shoulders of the Turkish nation.
The Newspaper also revealed that the mortar launcher which was used to fire the two mortars on the Turkish Akcakale town is only used by the NATO.
On September 14, media reports revealed that a huge arms cargo had been shipped from Libya to Turkey to be delivered to terrorists and armed groups in Syria.
"A Libyan ship carrying the largest consignment of weapons for Syria…has docked in Turkey," said the Times in an article published on September 14.
The article's writer, Sheera Frenkel, said a major portion of the cargo on the Libyan ship is making its way to armed groups inside Syria.
Quoting a member of the 'Free Army', who called himself Abu Mohammad, the article said the over-400-ton cargo included "SAM-7 surface-to-air anti-aircraft missiles and rocket-propelled grenades."
Addressing the 16th heads-of-state summit of the Non-Aligned Movement (NAM) in Tehran in August, the Syrian Prime Minister Wael al-Halqi noted terrorist attacks on his nation, and said the "terrorists are backed up by certain foreign states."