Africa
Ethiopian forces crossed into Sudanese territory in act of 'aggression': Sudan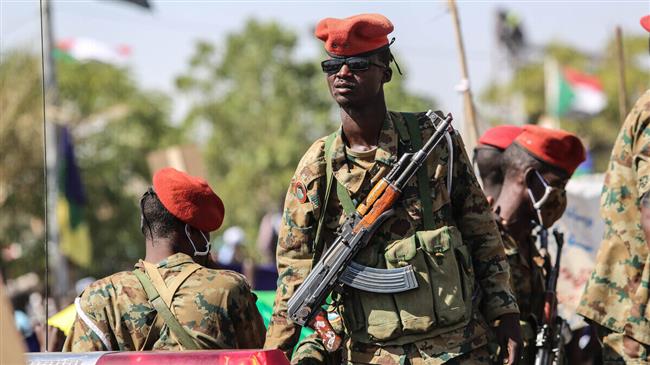 Sudan says Ethiopian forces have committed an act of "aggression" by crossing into Sudanese territory, as tensions escalate between the two African neighbors.
"Sudan condemns the aggression of Ethiopian forces on the lands legally belonging to Sudan, which was a direct violation of Sudan's sovereignty and territorial integrity," the Sudanese Foreign Ministry stated in a statement on Sunday.
The statement said Sudan was holding the Ethiopian government fully responsible for "dangerous repercussions on security and stability in the region."
Sudan and Ethiopia have been locked in a dispute over water and agricultural lands in Al-Fashqa as well as refugees.
The Ethiopian Foreign Ministry said on its Facebook page on Saturday that "Ambassador Dina (Mufti) called on the government of Sudan to stop plundering and displacing Ethiopian citizens that it has started as of November 6."
Sudan had previously urged Ethiopia to reconsider a plan to fill a massive reservoir at the Grand Ethiopian Renaissance Dam (GERD) in July, describing the move as a national security threat.
Tensions have led to armed clashes between Sudanese and Ethiopian forces in recent months, with each sides accusing the other of instigating the violence. The two countries held talks in January in Khartoum to deescalate.
The Sudanese ministry noted that the Ethiopian moves were "a violation of the values of neighborliness and positive interaction among countries that enhances stability and security."
Sudan also demands that Ethiopia guarantee the complete re-demarcation of their mutual borders and return to negotiations as agreed upon.
Tensions between the two countries further escalated after the Ethiopian government launched a military campaign against rebels in the country's northern Tigray region in November.
According to the United Nations (UN), an estimated 100,000 people are displaced in Tigray and some 60,000 people have taken refuge in Sudan.
The UN warned earlier this month that the conflict in the Tigray region could destabilize the borders as a result of a security vacuum created by amassing troops in the conflict zone.