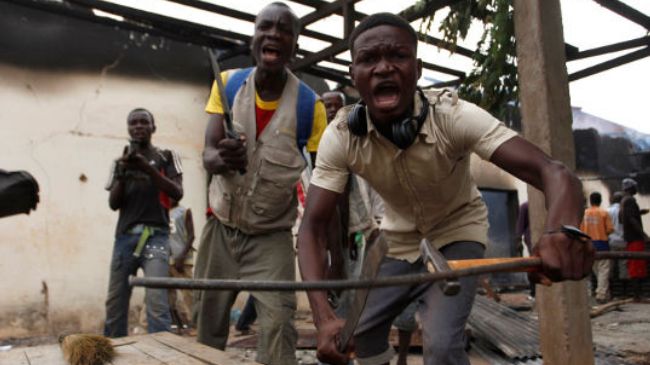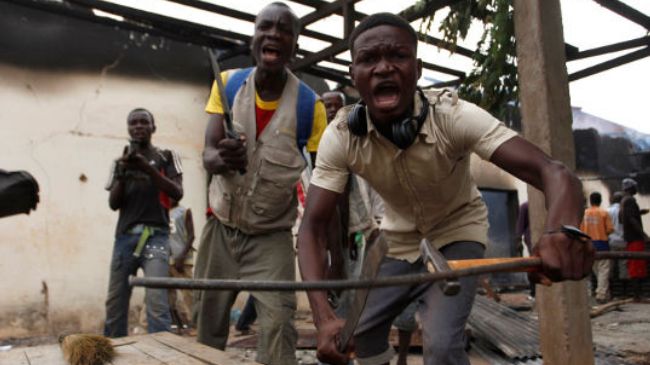 A rights group says a campaign of "ethnic cleansing" is being waged against Muslim civilians in the Central African Republic, with international peacekeepers unable to prevent.
Amnesty International issued a report on Wednesday, saying that it has documented at least 200 killings of Muslims by Christian militia in western part of the country.
"'Ethnic cleansing' of Muslims has been carried out in the western part of the Central African Republic, the most populous part of the country, since early January 2014," Amnesty said.
"Entire Muslim communities have been forced to flee, and hundreds of Muslim civilians who have not managed to escape, have been killed by the loosely organized militias known as anti-Balaka," it added.
The rights group also said that the attacks against Muslims were committed with the government intending to forcibly displace the Muslims from the country.
The Christian militia consider Muslims as "'foreigners' who should leave the country or be killed," Amnesty said, adding ""They appear to be achieving their aims, with Muslims being forced out of the country in increasingly large numbers."
Meanwhile, UN Secretary General Ban Ki-moon said that the war-torn country could split into two and urged the international community to do more to prevent atrocities in the CAR.
The impoverished country has been engulfed in a bloody sectarian violence involving Christians and Muslims since last year.
More than 1,000 people have been killed in the Central African Republic since last December, when Christian militias launched coordinated attacks against the mostly Muslim Seleka group, which toppled the government in March 2013.
African peacekeeping force MISCA has already deployed some 5,400 of 6,000 planned troops to CAR. Another 1,600 French soldiers are also on the ground in the country.