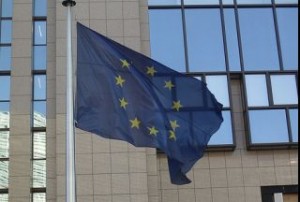 European foreign ministers have agreed in Luxemburg to recommend a package of additional sanctions against Iran over the country's nuclear program.
The move came Monday after EU foreign policy chief Catherine Ashton invited Iran's top nuclear negotiator Saeed Jalili to discuss the nuclear issue, reported the Associated Press.
German Foreign Minister Guido Westerwelle was also quoted by the AP as saying the new set of sanctions go beyond those recently adopted by the UN Security Council.
Westerwelle said the new sanctions would focus on areas of trade, especially on so-called dual-use items which could be utilized as part of the nuclear program. They would include further restrictions on trade insurance and financial transactions, and would target Iran's transport sector, particularly its shipping and air cargo operators.
Some investments in the oil industry would also be affected, Westerwelle said without elaborating further.
"We have to contribute our own European measures in addition to the security council sanctions to press Iran back to the negotiation table", added the top German diplomat.
If EU heads of government meeting Thursday endorse the measures adopted in Luxembourg, these will be passed on to government experts to work out the specifics of which companies and products would be targeted and how.