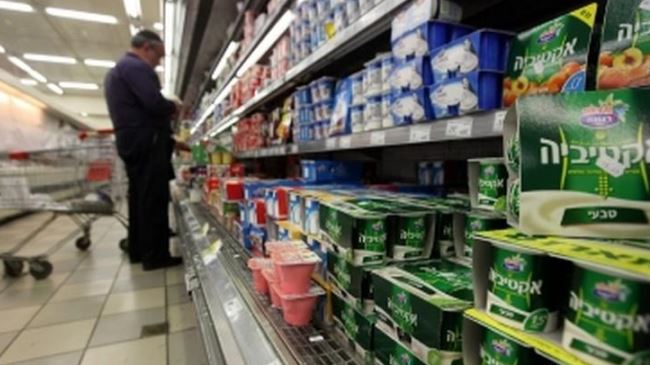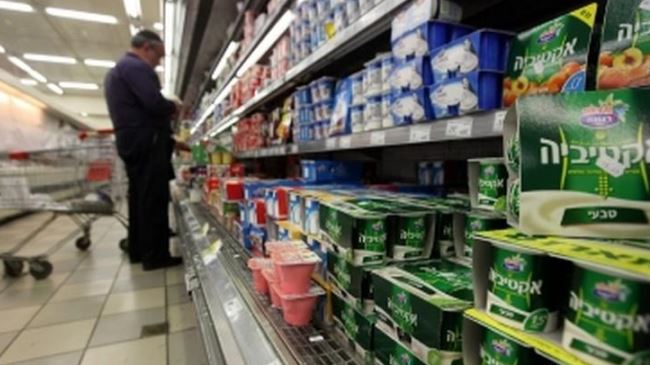 The European Union (EU) has decided to ban imports of dairy products made in Israeli settlements of the occupied West Bank as of January.
According to the decision, the EU will no longer recognize the authority of inspection agencies over the pre-1967 lines and without such an inspection the dairy products from those areas, including East al-Quds (Jerusalem) and the Golan Heights, cannot be distributed in the European states.
Israel's Agriculture Ministry has informed all dairy firms about the upcoming ban.
"As of January 1, 2015, it will no longer be possible to export dairy products produced over the Green Line, either directly or indirectly," the ministry said.
The ministry sought to minimize the ban, alleging that the move would incur a minimal financial loss as dairy exports to the EU make up a small fraction.
European countries have grown increasingly vocal about their opposition to illegal Israeli settlements.
In June, a similar ban was applied to poultry. Israeli officials have called the issue significant because of its diplomatic implications.
More than half a million Israelis live in more than 120 settlements built since Israel's occupation of the Palestinian territories of the West Bank, including East al-Quds in 1967.
The Israeli settlements are considered to be illegal by the United Nations and most countries because the territories were captured by Israel in a war in 1967 and are thus subject to the Geneva Conventions, which forbid construction on occupied lands.