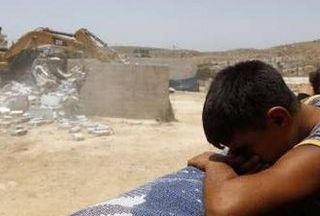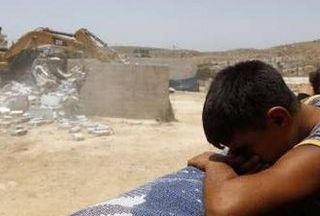 The European Union has strongly condemned Israel for evicting Palestinians and destroying their homes in East al-Quds (Jerusalem).
"I have to express my deep concern about the latest developments" in East al-Quds, said European Commission President Jose Manuel Barroso.
He made the remarks on Tuesday after the Tel Aviv regime demolished several inhabited and unfinished homes earlier in the day.
During a news conference with Palestinian caretaker Prime Minister Salam Feyadh in Brussels, Barroso also noted that the move hampers peace efforts in the Middle East.
"These are counterproductive developments. Settlements and demolition of houses are illegal, they are against international law, they constitute an obstacle to peace and threaten to make a two state solution impossible," Barroso was quoted as saying by AFP.
The demolition is likely to draw a new wave of international criticism against Israeli policies toward Palestinians.
Meanwhile, Israel has approved the construction of 32 new settler units, which is part of a plan to build a total of 250 settlement units in a single neighborhood of the city.
The resumption of construction works comes as the international community has made repeated calls for putting a halt to Israeli demolitions and settlement expansions.