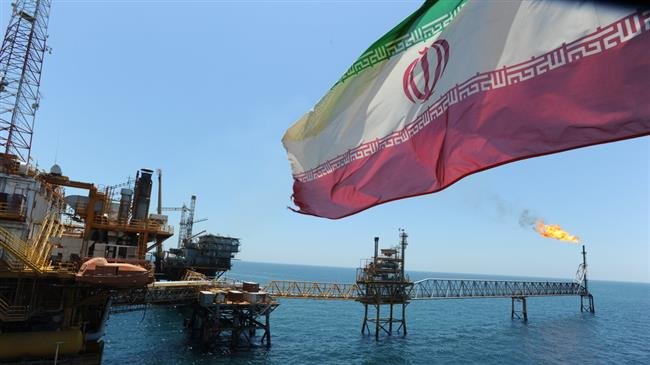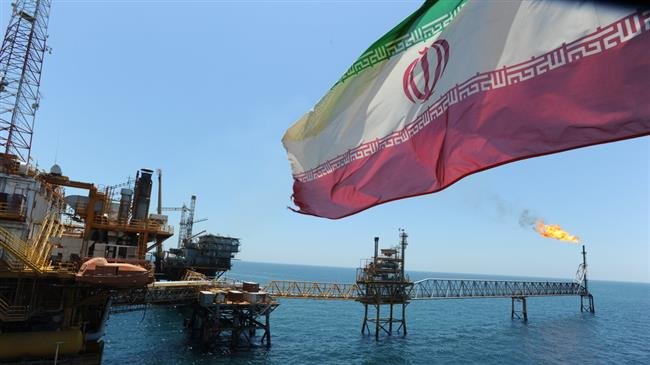 France, Germany, the United Kingdom, and the European Union have jointly condemned Washington's fresh sanctions on Iran's economy, vowing to protect European firms doing business with Tehran.
In a joint statement issued on Friday, EU foreign policy chief Federica Mogherini and the E3 ministers of foreign affairs and finance expressed "deep regret" over the US reimposition of its unilateral sanctions on Iran following a May decision by President Donald Trump to withdraw from the Iran nuclear deal.
The statement described the 2015 agreement as "crucial for the security of Europe, the region and the entire world", adding that it is Europe's "aim to protect European economic operators engaged in legitimate business with Iran."
The statement also vowed to preserve and maintain "effective financial channels with Iran, and the continuation of Iran's export of oil and gas."
"These efforts have been intensified in recent weeks, particularly those underpinning the European initiative to establish a Special Purpose Vehicle (SPV) on which we are proceeding with work to set up," the statement said.
According to the statement, the SPV "will enable continued sanctions lifting to reach Iran and allow for European exporters and importers to pursue legitimate trade."
The statement also hailed Iran's commitment to the Joint Comprehensive Plan of Action (JCPOA), as confirmed by the International Atomic Energy Agency (IAEA) in 12 consecutive reports, and vowed to "remain committed to implementing the JCPOA as a matter of respecting international agreements and of its shared international security."
The reaction came after the US Treasury Department announced all sanctions on Iran lifted under the 2015 nuclear deal will be back in force on November 5.
According to Treasury Secretary Steven Mnuchin, the sweeping sanctions will see 700 people blacklisted, including people who were granted relief under the 2015 deal, as well as over 300 new names.
Speaking to reporters on Friday, Mnuchin said the sanctions will also target payments made through the EU's SPV channel.
He also warned global financial messaging service SWIFT that it could be punished if it doesn't cut off financial services to entities and individuals doing business with Iran.
"SWIFT is no different than any other entity… We have advised SWIFT that it must disconnect any Iranian financial institutions that we designate as soon as technologically feasible to avoid sanctions exposure," he noted.
His remarks dismissed an earlier report by The Washington Free Beacon, which claimed senior State Department officials have convinced Secretary of State Mike Pompeo to allow Iran to remain connected to SWIFT.
The Trump administration earlier agreed to allow eight countries to continue purchasing Iran's crude oil after Washington's sanctions on Tehran take place next Monday.
A senior administration official told Bloomberg that waivers were aimed at preventing oil price hikes and would be granted in exchange for continued import cuts.
Pompeo later confirmed the report on exempting the eight countries, but refused to name them and just said the EU as a singular entity was not among them.
He announced that more details will become available on Monday as the sanctions take effect.
South Korea, Japan, India, and China were the first four countries which were confirmed to have received the waivers. Later on Friday, Turkey and Iraq confirmed they have received the exemptions as well.
Turkish Energy Minister Fatih Donmez told reporters Turkey is among the eight countries according to the information it has received, but Ankara has not received the details yet.
"We have emphasized the importance of oil and gas trade with neighboring countries for the sake of Turkey's supply. We have said that the alternatives are very limited. It is understood that the claims that we have been making since the beginning have been accepted to some extent by our counterparts. I think this will make positive contribution to peace and stability of the region," he noted.
Reuters also quoted three Iraqi officials as saying that Washington has told Baghdad it will be allowed to keep importing crucial gas, energy supplies and food items from Iran after the re-imposition of sanctions.
Iran says it has no concerns over fresh US sanctions which are aimed at waging an extensive psychological war.
The waiver is conditional on Iraq not paying Iran for the imports in US dollars, said the officials, who included a member of Iraq's ministerial committee that oversees energy activities.
The ministerial committee official said Iraq's Finance Ministry had set up an account with a state-run bank where Baghdad would deposit in Iraqi dinars the amounts owed to Iran for the imports.
The November 5 sanctions will be the second batch of bans to be reimposed after Trump pulled the US out of the 2015 deal, which was signed by Iran and six world powers in 2015.
The new sanctions cover Iran's shipping, finance and energy sectors, and penalize other countries that don't stop dealing with Tehran.