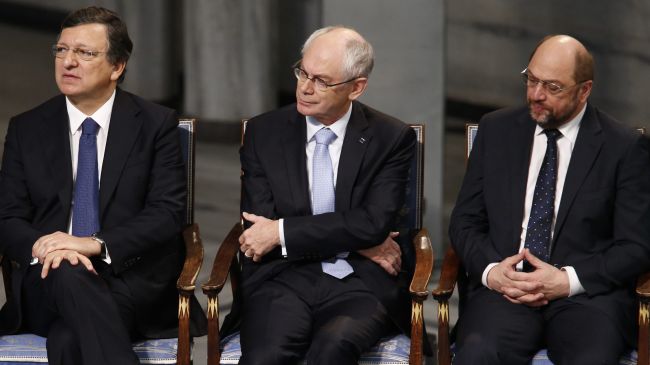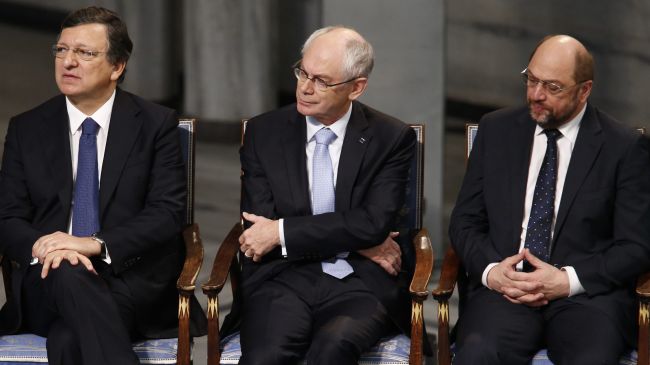 An Iranian lawmaker says the European Union is not qualified to be symbol of human rights as the bloc has repeatedly turned a blind eye to the genocide of people in the world.
"The European Union with its political conduct has jeopardized the global peace; therefore, considering its support for crimes of Zionists and its silence over the massacre of the innocent people, it is absolutely not qualified for such title," Evaz Heidarpour said Thursday.
The lawmaker was alluding to recent grant of the Nobel Peace prize to the European Union.
He further noted that the Noble Peace Prize is a political trophy which is awarded to people who act in line with the interests of the global arrogance.
Heidarpour pointed out that awarding the Noble Peace Prize on mere political grounds to people such as the former Israeli Prime Minister Yitzhak Rabin and the US President Barack Obama indicates that the prize has nothing to do with real peace, but is concerned with serving the interests of the world powers.
Earlier this week, the European Union received this year's Nobel Peace Prize in the Norwegian capital of Oslo for helping "a continent of war to becoming a continent of peace."
EU Commission President Jose Manuel Barroso, EU Council President Herman Van Rompuy and President of the EU Parliament Martin Schulz collected the award during a ceremony at Oslo's City Hall.
"The image which the European politicians have presented of themselves as strong advocates of human rights, freedom and democracy does not deceive anyone anymore and holding protests against this move shows that even the people of Europe do not value such prizes," the Iranian lawmaker added.
The Noble Committee's decision has sparked public protests and drawn a barrage of criticism from peace activists and former winners of the prize. Three Peace Prize laureates have also said that the 27-nation bloc contradicts the values associated with the prize because it relies on military force to ensure security.
The trio—South African Archbishop Desmond Tutu, Mairead Maguire of Northern Ireland and Adolfo Perez Esquivel of Argentina—demanded that the USD1.2-million prize money not be paid this year.