Europe
North America
World News
EU official, Canadian PM denounce racist Trump comments
European Council President Donald Tusk on Thursday (July 18) said that he felt at home in Montreal because there was no one shouting "send him back," during a news conference of the European Union-Canada Summit in Montreal.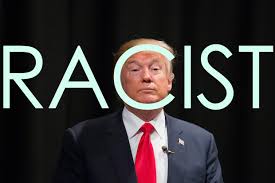 Tusk and Canadian Prime Minister Trudeau denounced comments made by President Donald Trump, who made comments directed toward four democratic lawmakers who are women of color, saying they should "go back and help fix the totally broken and crime infested [sic] places from which they came."
On Wednesday night, during a campaign rally, Trump went on an extended rant about the lawmakers, saying they were welcome to leave the country if they did not like his policies on issues such as immigration and defending Israel. The crowd began chanting "Send her back!"
Tusk added, "if you feel that something is totally unacceptable you have to react, despite business, despite interest… values are much more important than trade. Sorry, maybe, maybe I'm old-fashioned, maybe, but I will never change my opinion here."
Trudeau said the comments were "hurtful or wrong and completely unacceptable."
All four lawmakers — Alexandria Ocasio-Cortez of New York, Ilhan Omar of Minnesota, Ayanna Pressley of Massachusetts, and Rashida Tlaib of Michigan — are US citizens. Three were born in the United States.
Trudeau and Tusk held talks on the Comprehensive Economic and Trade Agreement (CETA).
(Source: Reuters)