Europe
EU says Iran has yet to send nuclear offer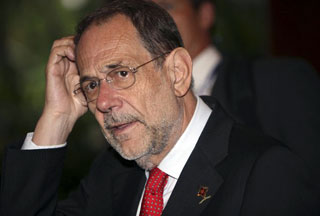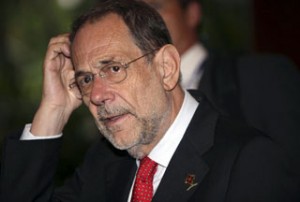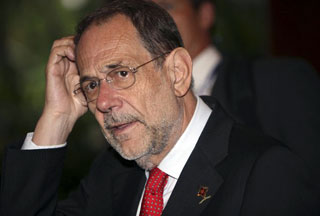 After Iran said it had updated its package of nuclear proposals for the West and is ready for fresh talks, the European Union says it has not received any new proposal from Iran regarding the matter.
Iran's chief nuclear negotiator, Saeed Jalili, announced on Tuesday that "the Islamic Republic's package of proposals is updated and ready and will be presented [to world powers]."
On Wednesday, EU foreign policy Chief Javier Solana, who is tasked with heading nuclear negotiations with Tehran, denied receiving any nuclear proposals.
"I learned recently that Jalili had made an announcement on a document sent to us," Solana told reporters in Cairo. "We haven't received it and I can't judge it."
The EU foreign policy chief went on to welcome any such move by the Iranian side, saying "If the document is presented, we will review it and be happy to discuss it."
Following Tuesday's announcement by Jalili, White House spokesman Robert Gibbs was also quick to deny receiving any nuclear proposal from the Islamic Republic.
"We've seen the reports, though we have not heard anything conclusively from the Iranians on that," Gibbs said Tuesday.
Iran's package will be offered to the veto-wielding members of the United Nations Security Council — Britain, China, France, Russia and the United States — plus Germany (P5+1).
The six world powers are meeting in Germany to discuss Iran's nuclear issue.
While Iran is already under three rounds of UN Security Council sanctions resolutions for its debated enrichment work, tougher sanctions against the country are due to be discussed at the meeting, which is being held near Frankfurt, DPA reported.
Iran faces pressure to halt its nuclear enrichment, as world powers believe the program is aimed at building a nuclear bomb.
Tehran, however, has denied seeking nuclear weapons and has called for the removal of all weapons of mass destruction across the globe.