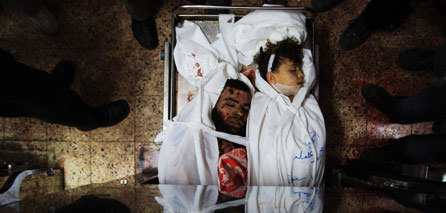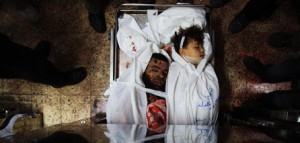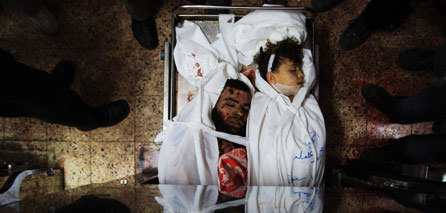 Representatives of European, Palestinian and Islamic institutions in Europe promised, during their participation in the first annual week for victims of Palestine which kicked off last week on Wednesday, to continue their efforts to expose Zionist war crimes in the Gaza Strip.
The one-week event, which concluded its activities yesterday, included vigils, conferences, photo exhibitions and seminars organized in a number of European capitals especially in London.
The most prominent activity was the public meeting which was held on the first day of the week in London and attended by hundreds of activists and citizens.
During the meeting, British MP Jeremy Corbin and Baroness Jenny Tong talked about the suffering of the Palestinian people over the past six decades especially the Zionist war on Gaza.
Deputy head of Al-Awda center's board of trustees and coordinator of the week Ghassan Faour highlighted the history of the Palestinians, and the massacres committed against them since the Nakba (tragedy) in 1948, and stressed the need for respecting their choices and ending the blockade on Gaza.
Human rights activist Ken Loach, who was in Gaza during the war, gave her testimony on war crimes and human rights violations committed by the Zionist entity in the Strip.
Expert in Middle East affairs Peter Ayer, for his part, gave a detailed presentation on the humanitarian situation in Gaza and highlighted Zionist serious violations in Gaza during the war especially its use of internationally-banned weapons.
The week also included a mock funeral held in Trafalgar square, where about 250 activists wore white shrouds and laid on the ground in solidarity with Gaza victims.
In another context, the Hamas change and reform parliamentary bloc sent letters of thanks and appreciation to all members of the high-ranking European delegation which visited Gaza last Friday.
The letters hailed members of the delegation for their courageous positions and their solidarity with the besieged Palestinian people in the Gaza Strip.