Europe
Europe needs Iran energy to grow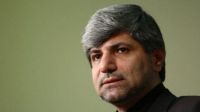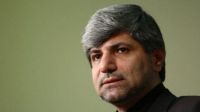 Iran Foreign Ministry Spokesman Ramin Mehmanparast says the European countries need Iran's assistance to continue their economic growth and development.
Mehmanparast noted in an interview with IRNA on Saturday "The Islamic Republic of Iran can be a very good economic partner for the European countries."
The Iranian official added that the Islamic Republic can serve as a long-term energy supply source to the European countries because the country sits on the world's second largest natural gas and the fourth largest crude oil reserves.
Mehmanparast further stated that the member states of the European Union (EU) have great capacities, but they have suffered great losses due to their economic dependence on the crisis-ridden economy of the United States.
He pointed out "At the moment, we are witnessing social and economic crises in the European countries which have taken some of these countries to the brink of total bankruptcy, and in some other countries the economic crisis has led to major social crises including record-high] unemployment."
Europe plunged into financial crisis in early 2008. Insolvency now threatens heavily debt-ridden countries such as Greece, Portugal, and Spain.
The worsening debt crisis has forced EU governments to adopt harsh austerity measures and tough economic reforms, which have triggered incidents of social unrest and massive protests in many European countries.