Europe
European states 'deeply concerned' about 'israel' raid on Palestinian NGOs
As many as nine European countries have expressed alarm at the Israeli regime's recent raid on and shutting of the offices of many Palestinian human rights organizations in the Tel Aviv-occupied West Bank.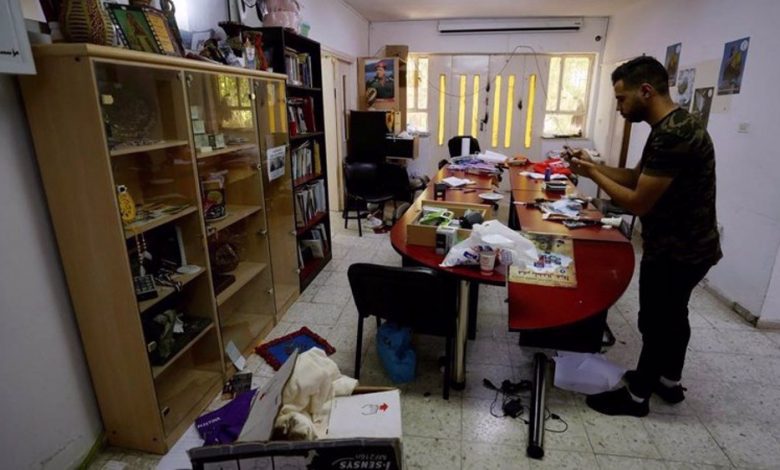 "We are deeply concerned by the raids which took place in the morning of 18 August, as part of a worrying reduction of space for civil society" across the territory, the foreign ministries of the countries said on Friday.
"These actions are not acceptable," Belgium, Denmark, France, Germany, Ireland, Italy, the Netherlands, Spain, and Sweden said in a statement.
The statement came a day after Israeli forces stormed, searched, and sealed the headquarters of seven human rights organizations in Ramallah and the outskirts town of al-Bireh, marking a major escalation against the advocacy groups.
The organizations raided by the occupation forces include Al-Haq, Addameer, the Bisan Center for Research & Development, Defense for Children International Palestine, the Union of Agricultural Work Committees, the Union of Health Work Committees, and the Union of Palestinian Women.
At least six of the organizations had been labeled as "terrorist" groups by the Israeli regime last October for their alleged links to the Popular Front for the Liberation of Palestine (PFLP) umbrella group.
The NGOs have all denied any association with the PFLP. Nor have the Israeli officials provided any evidence of the alleged links.
The European countries likewise called Israel's allegations against the NGOs unsubstantiated.
Earlier, the Ramallah-headquartered Palestinian Authority's foreign ministry described the raid as unlawful.
It said Israeli forces looted documents and seized equipment before closing the NGOs' offices.
The ministry warned that civil society and human rights groups remained the prime target of the regime because they documented its crimes against Palestinians.