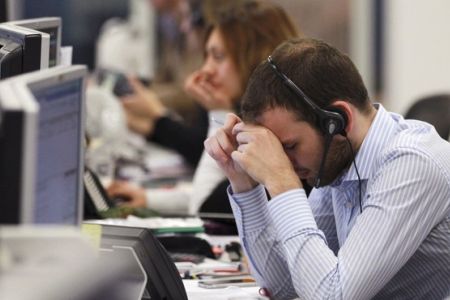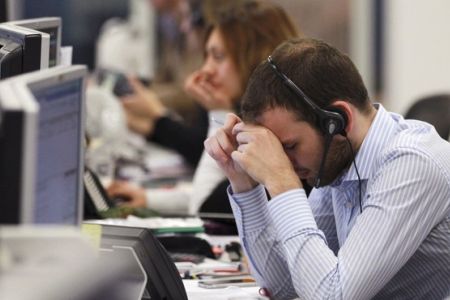 Stock markets in Europe suffer deeper drops following a chaos ignited by the announcement of a Greek referendum on a new EU bailout plan.
German stocks nosedived in afternoon trade on Tuesday, with the blue-chip DAX 30 index showing a loss of 6.09 percent at 5,767.15 points, AFP reported.
Italy's stock market also crashed more than 7.0 percent with bank shares in freefall, and London was down more than 3.0 percent.
French stocks also tumbled over 5.0 percent and Swiss stocks plunged 3.5 percent in early afternoon trade.
On Monday, Greek Prime Minister George Papandreou announced a decision to put the European Union's debt rescue package to referendum, sending shock waves through global markets and prompting investors to seek safer investments.
The move cast doubts on an EU plan to hand Athens 130 billion euros and arrange a 50-percent write-down on its bulky debt.
The announcement also raised fears of a disorderly default on the country's debt if Greeks vote against the package.
The decision infuriated Italian Prime Minister Silvio Berlusconi who condemned the announcement for negatively impacting markets.
The decision also sparked furor in Germany, where one senior lawmaker suggested the eurozone might have to cut off its aid to Greece and allow the nation to default.