Europe
Eurozone economy will keep on shrinking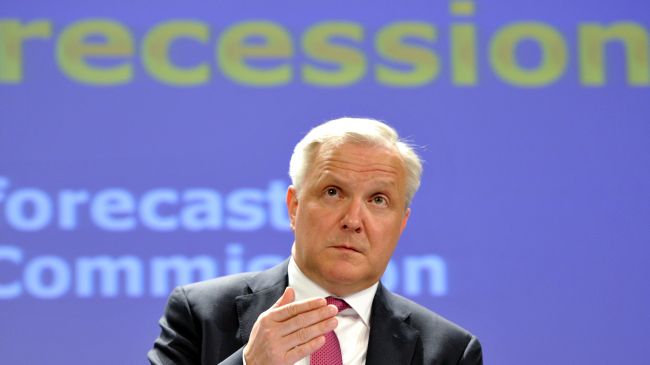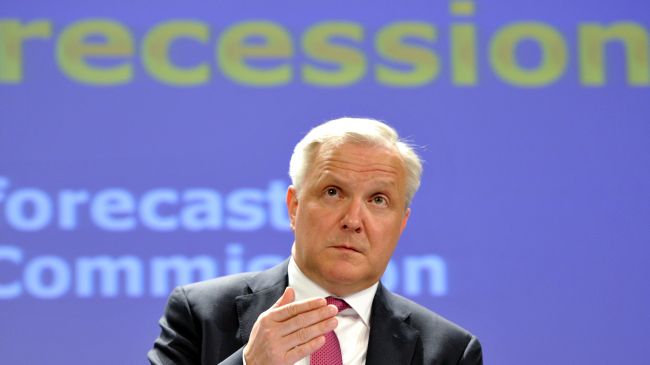 The European Commission has said the eurozone economy will continue to contract, as the financial crisis keeps its grip on the region.
Vice president of the commission, Olli Rehn, announced on Friday at the EU Headquarters in Brussels that the region's economy is expected to shrink by 0.4 percent for 2013.
He continued by saying four of the five largest eurozone economies, Spain, Italy and the Netherlands, will be in recession throughout the year as well as France is going to fall into a recession of 0.1 percent compared to the earlier February prediction of 0.1 percent growth.
"In view of the protracted recession, we must do whatever it takes to overcome the unemployment crisis in Europe. The EU's policy mix is focused on sustainable growth and job creation," said Rehn.
Cyprus is forecasted by the commission to fall into a sharp recession with its gross domestic product (GDP) to contract by 12.6 percent over the next two years.
In addition Rehn said Spain's budget deficit will resurge to 7.1 percent of its GDP in 2014.
Greece is the only eurozone country, which received positive estimates. The commission predicted the country's economy to contract by 4.2 percent instead of the earlier forecast of 4.4 percent.
The region is continuing to stay in recession as the eurozone members are in a fierce debate over how to solve the crisis, with the hard-hit countries in the south demanding an end to austerity policies championed by Germany and other northern states.
Europe plunged into a financial crisis in early 2008. The worsening debt crisis has forced the EU governments to adopt harsh austerity measures and tough economic reforms.
The eurozone includes 17 member states with a total of 340 million citizens.