Europe
Eurozone FMs to approve bailout payments for Cyprus, Greece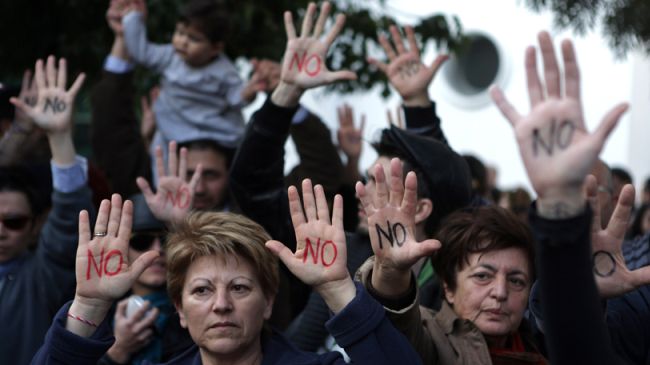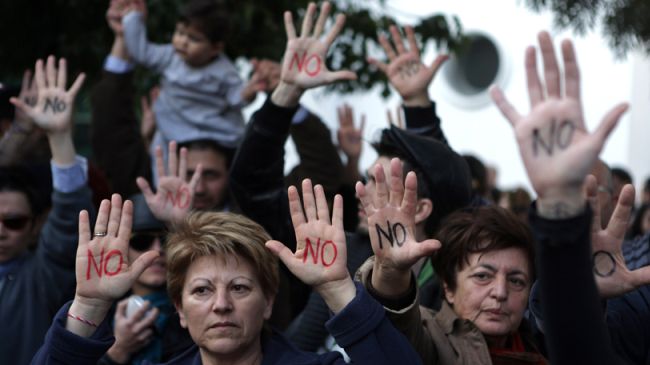 Eurozone finance ministers are set to meet in Brussels to approve bailout payments for crisis-hit Cyprus and Greece.
During the meeting on Monday, the ministers are expected to grant the first three billion euros of Cyrpus' bailout deal.
Nicosia secured a loan package worth 10-billion euros in March that included reforms and seizures of bank deposits from its citizens, which triggered strong protests.
In addition, the EU ministers are expected to approve the bloc's latest bailout payment of as much as 7.5-billion euros to Greece.
Athens plans to use the money to pay wages, pensions and bondholders, as it still struggles to reform its economy.
One of its lenders, the International Monetary Fund (IMF), recently said Greece's structural reforms to the economy have been "insufficient" and problems of tax evasion have not been tackled.
Also during the meeting, discussions will be held concerning Slovenia's economy, as the country will likely follow Cyprus and Greece in asking for help from European authorities.
Slovenia presented last week an austerity plan to raise 540 million euros.
The plan includes implementing new taxes as well as partly privatizing 15 state firms, in a bid to balance Slovenia's budget and avoid a bailout.
Europe plunged into financial crisis in early 2008. The worsening debt crisis has forced the EU governments to adopt harsh austerity measures, triggering protests against spending cuts in many European countries.