Iran
Europe
Middle East
EU's Borrell Says Iran Nuclear Talks to Resume 'Soon'
The European Union's foreign policy chief warned that Iran's nuclear deal is at the 'critical juncture'.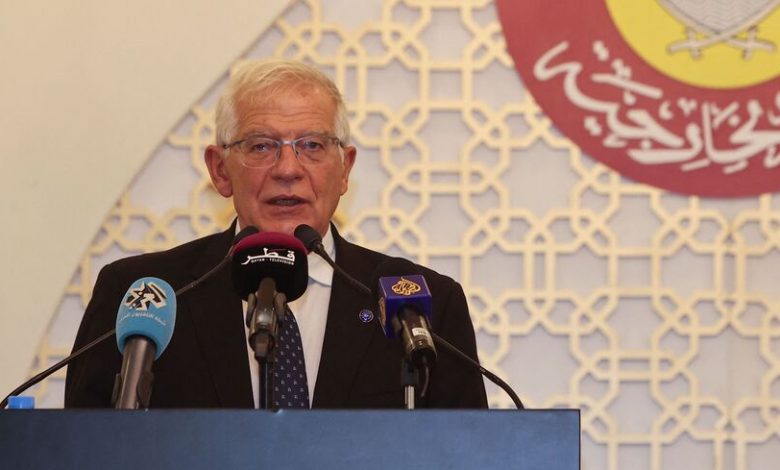 During a press conference in Doha, Josep Borrell said as a mediator he expects Iran's nuclear talks would resume as soon as possible but did not give any further detail in this respect.
He expected Iran and world powers would "soon" resume talks over reviving the landmark nuclear agreement.
Negotiations aimed at salvaging the 2015 accord would resume "within an acceptable period of time," he said in comments translated into Arabic by Al Jazeera television.
Meanwhile, he emphasized that the IAEA will continue to work together with Islamic Republic of Iran to resume talks in Austrian capital of Vienna.
Multilateral talks in Vienna were suspended in June, following the election of Iranian President Ebrahim Raisi.
Last week, Iranian Foreign Minister Hossein Amir-Abdollahian said that "the Islamic Republic of Iran will return to the table of negotiations," and that the talks will resume "very soon."