Syria
Events held nationwide in support of Syrian presidential elections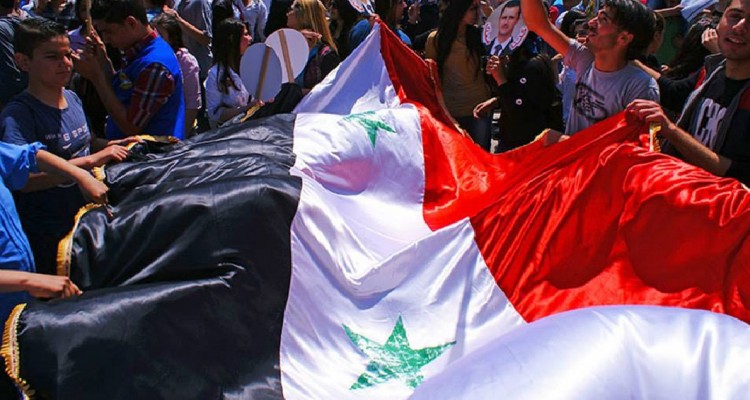 In fulfillment to the national duty, the Syrian people continue Monday to organize standings and events, stressing their support to the presidential election process, army and the national principles all over the country.
A mass march was organized in the workers suburb, Homs, in support of the army, the presidential election process and the national principles.
In Damascus, the teachers and students of the Medicine Faculty at Damascus University staged a massive gathering in front of the faculty .
The Revolution Youth Union, Damascus Branch held an event in al-Rawda Square in Damascus.
popular gatherings were held in the villages of al-Sefsafiyeh and Karnaz in the central province of Hama, as participants expressed support to the Syrian Arab Army in facing the armed terrorist groups and rejection of any foreign interference in the homeland.
The participants also voiced support to the candidate Dr. Bashar al-Assad to the presidency, pointing out that participating in the elections is a duty of each responsible citizen.
SANA