Europe
Iran
Middle East
Ex-IRGC Commander Warns Britain Not to Repeat Piracy against Iranian Tankers
Former Commander of the Islamic Revolution Guards Corps (IRGC) Mohsen Rezayee expressed pleasure in the release of Iran's oil tanker seized by the UK in the Strait of Gibraltar, warning London that Tehran would give a hard response to any similar act in future.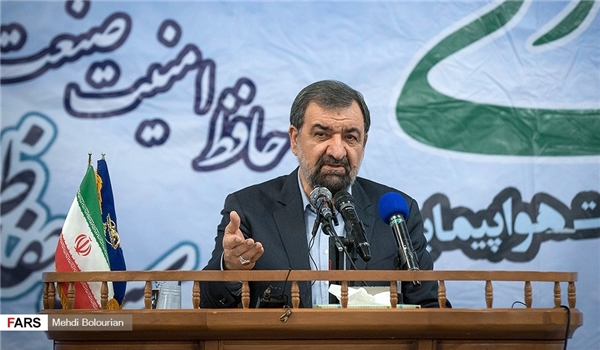 "Releasing Grace-1 was a clear message showing Islamic Iran's deterrence power to everyone," Rezayee, now the secretary of Iran's Expediency Council, wrote on his twitter page on Sunday.
He stressed that Iran's oil cargos should reach their destinations safely, and said, "Britain's next mistake will receive a more crushing response."
Iranian supertanker Grace 1 was released from detention by Gibraltar authorities on Thursday, shunning a Washington request to transfer the seized ship to the US jurisdiction based on a mutual legal assistance agreement between the two sides.
In early July, British marines and Gibraltar police seized the Iranian tanker off the Southern coast of the Iberian Peninsula, claiming that the ship was transporting crude oil to Syria "in violation" of the EU sanctions placed on Damascus. Washington had applauded the move, hailing it as a sign that Europe is on board with the US unilateral sanctions against Tehran.
The decision to release the ship was taken just hours after the Gibraltar government confirmed that the United States launched a separate last-minute legal move to detain the vessel on a number of allegations.
But, Chief Justice Anthony Dudley stated that there was no US application currently before the court.
"That's not before me," he said, adding, "There are no applications in relation to the US letters of request (for mutual legal assistance)."
The Gibraltar Chronicle newspaper wrote it is not clear when the ship will sail from Gibraltar or whether the United States will formally apply to the court to detain it before that happens.
Iran had condemned the "illegal move" of London and described it as "tantamount to piracy". Tehran accused the UK of doing Washington's bidding and helping the US attempt to stifle the Islamic Republic's oil exports, rejecting London's claim that the supertanker was carrying crude for Syria.
The recent moves by foreign powers in the Middle East such as US sanctions on Tehran's oil, UK seizure of Iranian supertanker, as well as, "sabotage operations" on oil ships have intensified the turmoil in the region and the turmoil in the international energy market, affecting global crude prices in recent months.