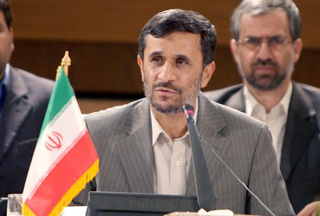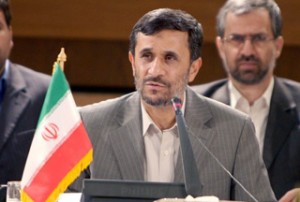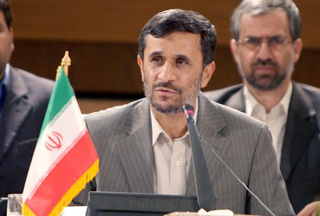 A former Mossad director opposed to the assassination of world leaders says the case of Iranian President Mahmoud Ahmadinejad is different.
Meir Amit, who died in July at the age of 88, shared some of "his fears for the future of the Middle East" in an interview published by The Media Line.
Amit, who directed some of the most notorious Mossad operations while he was the organization's chief, said he viewed Iran's nuclear activities as a path leading to World War III.
"I look at the situation as World War III," he said.
"Namely, all the Muslims, all over the world, are united. Unfortunately, the Western world is not united. Russia is not cooperating, China is not cooperating. Israel is just a small thing in the picture. We have to look at that as a global war and act accordingly," Amit added.
He went on to talk about his familiarity with the political structure of Iran, explaining that he had been sent on special missions to the country in the 1960's while Israel maintained ties with Iranian leaders.
"At that time we had very good relations with Iran. I was meeting the Shah once a month. We were sitting and chatting and appraising the situation," Amit said.
The former Mossad chief added that while he did not advocate the assassination of political figures, he believed otherwise in the case of the Iranian president.
"Personally I am against assassinating leaders and all my life I was against it when I was head of Mossad. But Ahmadinejad has crossed the line. With all he is doing on the nuclear front, saying Israel should be wiped off the map and arranging a conference on the Holocaust where he said it never happened. From my point of view, he is somebody who shouldn't be with us," Amit said.
The remarks were disclosed as earlier, Iran's former intelligence minster Gholam-Hossein Mohseni-Eje'i said Israel, in collaboration with Iranian terrorist groups, planned to assassinate President Ahmadinejad.
"The Zionist regime had met with the MKO on the sidelines of the Sharm el-Sheikh meeting in Egypt and in Paris to assassinate Mr. Ahmadinejad," Mohseni-Ejeie was quoted by Fars News Agency as saying earlier in July.
The terrorist group had, however, set conditions for carrying out the assassination, the minister added. "They had asked that the US and the West remove their name from their blacklists."