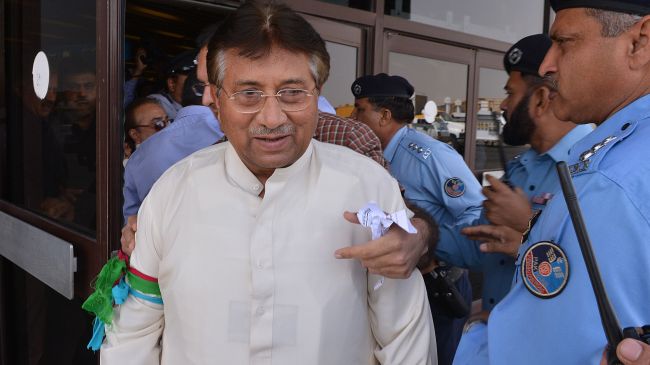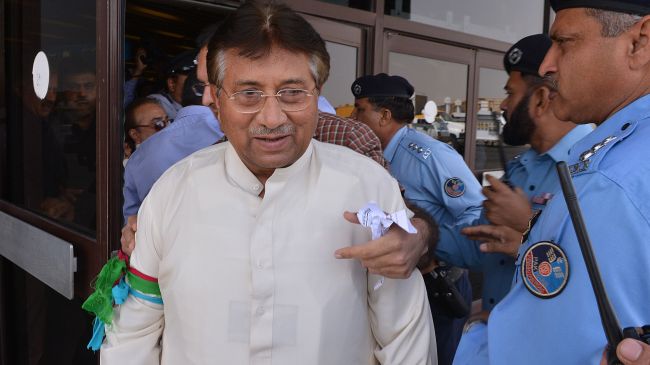 Former Pakistani President Pervez Musharraf has returned home after four years of self-exile despite threats by pro-Taliban militants to kill him upon his arrival.
On Sunday, Musharraf's plane touched down at Karachi International Airport after a flight from Dubai.
He has returned to stand in the upcoming general elections which are slated for May in defiance of death threats from militants. Musharraf, who was a US ally in the so-called war on terror, left Pakistan in 2008 and has been living in London and Dubai since then.
On Saturday, Tehrik-e Taliban Pakistan (TTP) said in a video that the militant group had prepared a "death squad" to kill Musharraf.
"I am feeling concerned about the unknown…. there are a lot of unknown factors of terrorism and extremism, unknown factors of legal issue, unknown factors of how much I will be able to perform (in the elections)," Musharraf said before heading to Dubai airport.
The former army chief-turned-president faces a string of charges including involvement in the 2007 assassination of former Prime Minister Benazir Bhutto, but a court in Karachi has secured Musharraf's freedom by granting him 14 days' bail.
Human Rights Watch has called on the Pakistani government to hold Musharraf accountable for widespread and serious human rights abuses under his rule.
A few hours before his return, a bomb attack at a checkpoint in Pakistan's North Waziristan tribal region left at least 17 soldiers dead.
Militant groups have carried out numerous attacks against Pakistani security forces and civilians over the past few years.
Thousands of people have lost their lives in bombings and other militant attacks in Pakistan since 2001, when Islamabad entered an alliance with Washington in the so-called war on terror. Thousands more have also been displaced by the wave of violence and militancy in the country.