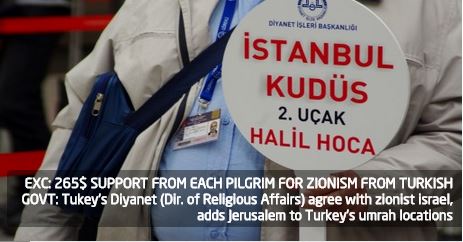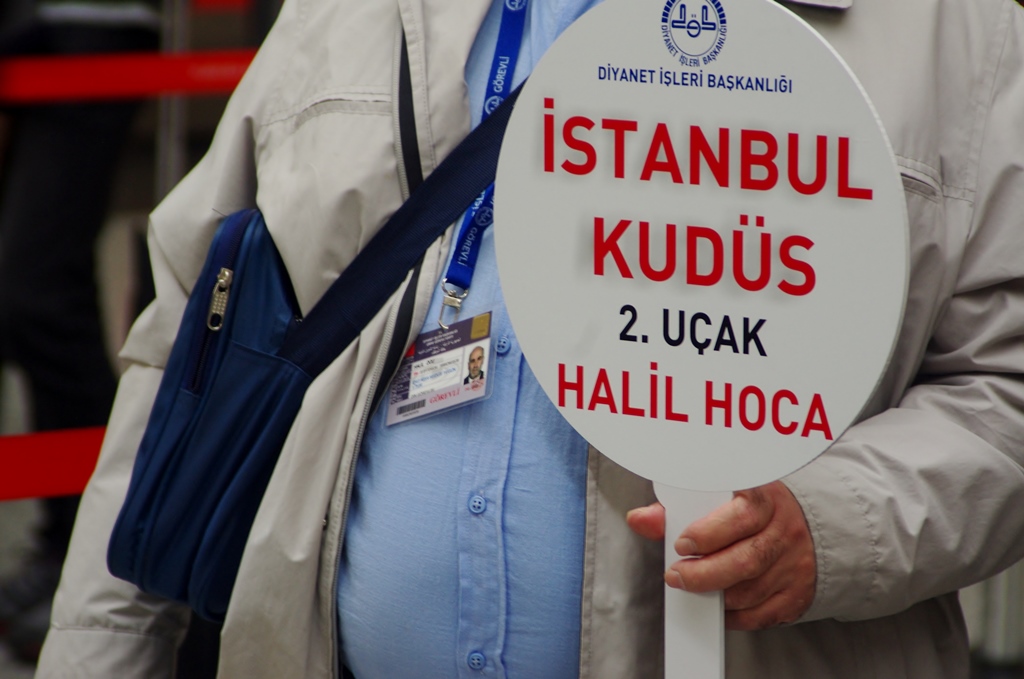 Those images were taken from the first Umrah Tour to Tel-Aviv. Yes, believe your eyes. Turkey's Diyanet started Quds Tour which is linked to Makkah and Medinah, the holy places, upon the agreement with israel. The tour guide said the governments of israel and Turkey reached an agreement on visiting The Holy Quds. But from Tel-Aviv.
At Atatürk airport the tour organizers tried to hide the destination Tel-Aviv but they could not succeed. At screens it is seen that visitors are heading to Tel-Aviv Ben Gurion Airport where they will stay at zionists' hotel which is percieved as a step by Turkish govenment to boost israel's fading economy. By newly launched Quds tour, it is believed that zionist israel will get more support by Turkish Regime and massacre more Palestinians .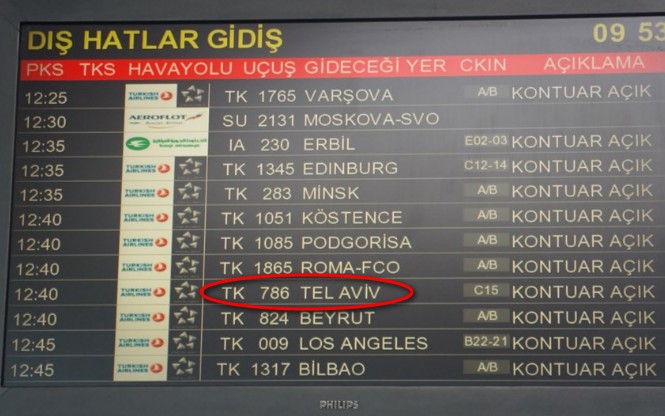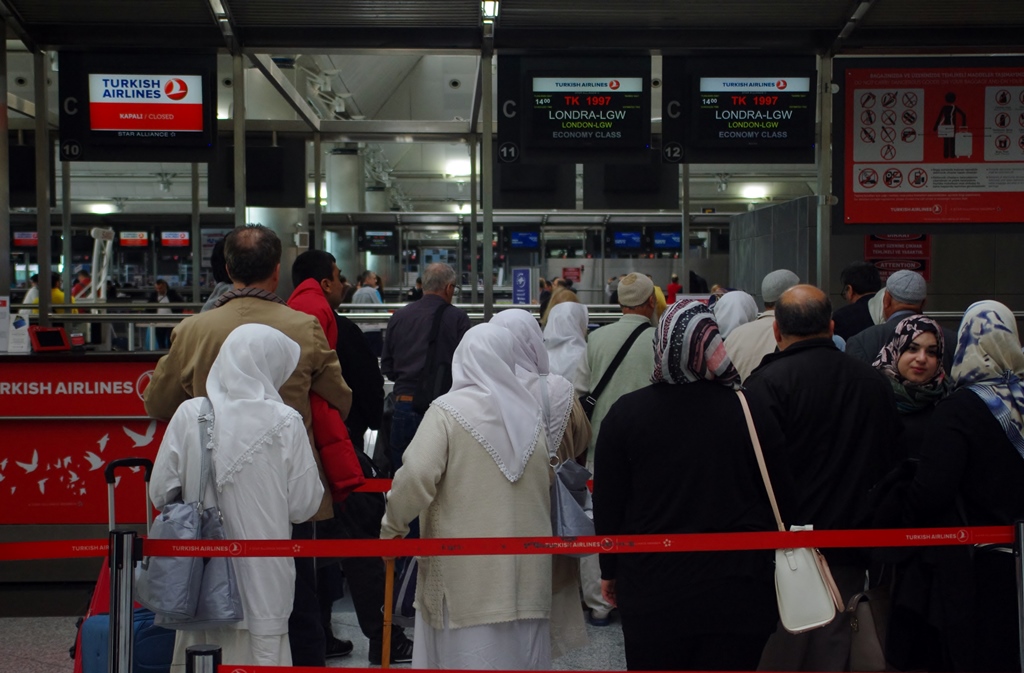 The Diyanet hereby donates 265 $ for each Umrah visitors to israel. The hotel which will host the pilgrims is located in West Quds in the occupied territories. The applications for the new program started on Feb. 24, the first group to visit al-Aqsa under the Umrah trip will fly from Istanbul. The citizens will stay three days in Jerusalem, four days in Medina and seven days in Mecca. But it is still a big concern that how can pilgrims of this holy destination support terrorist israel with thousands of dollars by staying at zionists' hotels and spending money in the occupied lands to boost the economy of this satanic regime.
Officials from Diyanet said Israeli officials responded positively about the al-Aqsa visit, saying that as long as the Turkish citizens who want to visit al-Aqsa within the concept of Umrah receive a visa from Israel, they would be able to go. Diyanet officials also said the al-Aqsa visit would be added to the original Umrah trip for the citizens who are able to receive a visa from Israel.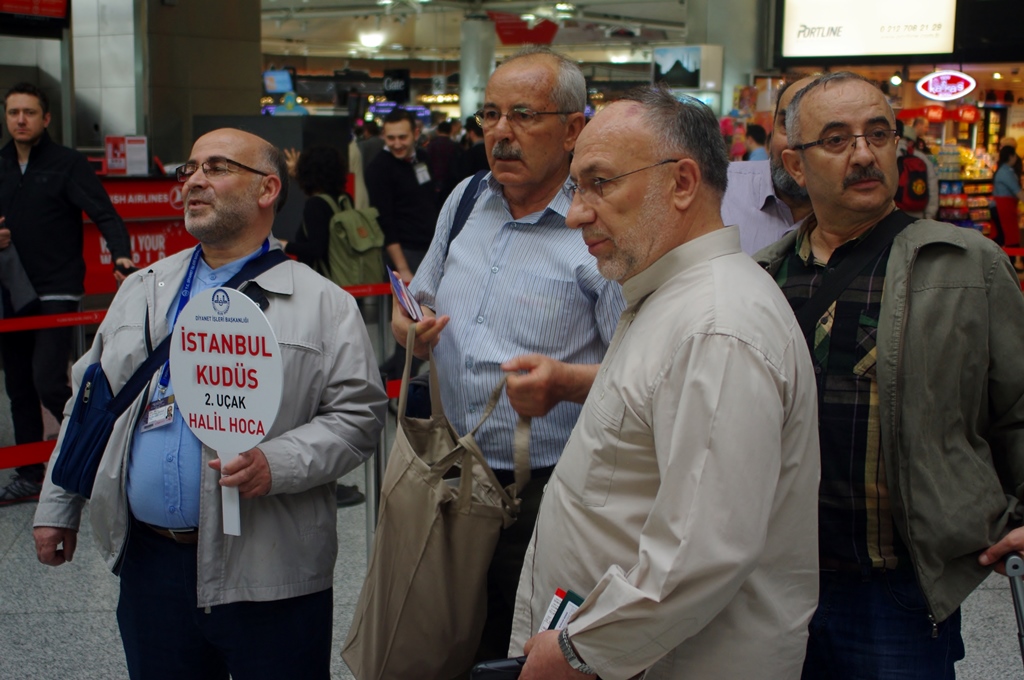 During the "2014 Hajj Evaluation Meeting" held on Dec. 27-28, 2014, Diyanet head Mehmet Görmez had said that Jerusalem was a part of the Umrah trip in the past and that works were being conducted to incorporate it into the program.
It was also seen that Diyanet officials diverted the luggage delivery to different counters heading to London, Manchester etc. when people attracted the visitors delivering luggage to Tel-Aviv counter
Palestine support organisations and Turkish community is still shocked to see this kind of obvious financial support to terrorist israel amid Palestine solidarity rhetoric of Erdogan Government.