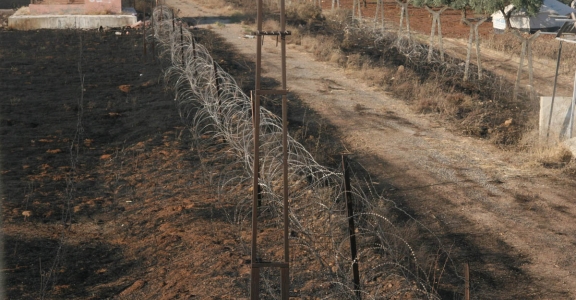 According to the official website of Turkish Armed Forces(on 29. 07. 2013-today- at 09.55 am), about 1000 terrorists coming from Syria were prevented from entering to Turkey under the pretext of smuggler. When Bashar Al- Assad controlled important fronts in Syria and Syrian ARmy gained strategic points, the terrorist backed by Turkey started to came Turkey but the ALIVE terrorists are headache for Turkish Govern. Turkey didn't let those terrorists to enter the Turkey and leave them for dead. When Assad declares the Victory, those terrorists fighting against Assad will leave from Syria and come to their Lords in Turkey. The terrorists will ask money, job and income for their families…etc. When those terrorist stay alive they will tell the people that from WHOMs they got command of their massacre in Syria and this will put their Lords into a corner(in difficult situation) at international arena. Thats why the best servants for them(after the finish of massacre plans) are those lying under the ground. Alive terrorists are dangerous for their lords and headache for the commanders of massacres.
While terrorists in Syria controlled some strategic points there were no border problems with terrorists, the terrorists could enter to Turkey whenever they wished but last week Turkey beef up the Turkey-Syria border with wire fence and digged a ditch 27 meter lenhgt, 2.5 meter depth. What has made the Turkey to take all these steps? Are there any roles of Syrian Army's victories in all regions?
Also Germany fears return of European jihadists in Syria and some other countries, and this shows the reality of the news above.