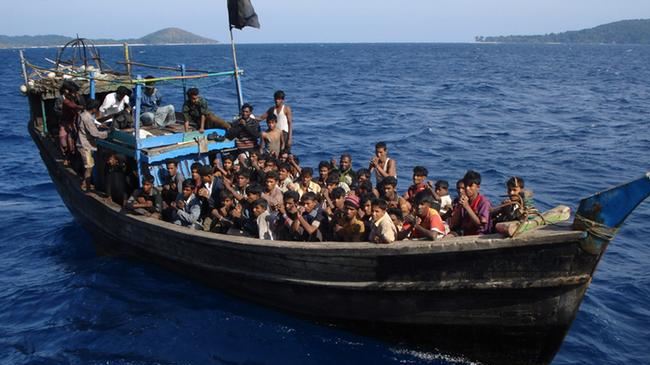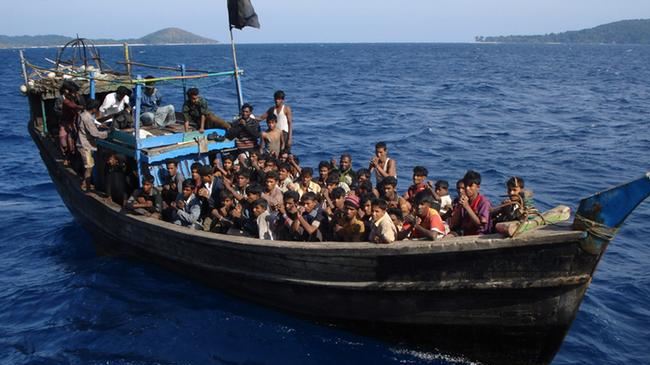 An advocacy group for Rohingyas says thousands of the members of the Muslim community who left Myanmar last month amid growing fears of persecution and targeted attacks have yet to reach their destinations, which is mainly Malaysia.
Chris Lewa, the coordinator of the Arakan Project, said on Saturday that about 12,000 Rohingyas aboard boats have departed the western Myanmar state of Rakhine since October 15, but have not made a landfall or contacted relatives after their voyages, which normally take several days.
The Arakan Project works to improve the situation of Myanmar's Rohingya population, who are subject to severe human rights violations mainly by the government of Myanmar.
"Where are they?" said Lewa. "We have become very concerned."
Most of the Rohingyas heading to Malaysia transit through Thailand, where smugglers and human traffickers hold them at squalid jungle camps near the border with Malaysia until relatives pay ransoms in exchange for their release.
Banpot Phunpian, a spokesman for Thailand's Internal Security Operations Command, said its army officers have been trained to prevent boats from reaching Thai shore.
He asserted that the Rohingyas who left Myanmar's western state of Rakhine in the past month might be "hiding on islands near Thailand," fearing that authorities would intercept and send them back as illegal migrants.
On November 12, the UN's Secretary General Ban Ki-moon called for an end to the discrimination against Myanmar's Muslim Rohingya community, emphasizing that, "Rohingyas should be given citizenship… without any discrimination."
Rohingya Muslims account for about five percent of Myanmar's population of nearly 60 million. They have faced torture, neglect, and repression since the country's independence in 1948.
According to the United Nations, the Rohingya are one of the world's most persecuted communities.